My wife, son, and I took the two-hour direct flight from Chiang Mai and were delighted with the cheap beer and fresh seafood options, which were even more affordable than Thailand. Due to the low temperatures, Christmas around Da Nang, Vietnam, is a great time to travel. At sea level, you can expect temperatures from 18 to 25 degrees, which is perfect for sightseeing which includes lots of walking during the day.
Ba Na Hills Cable Car to the French Village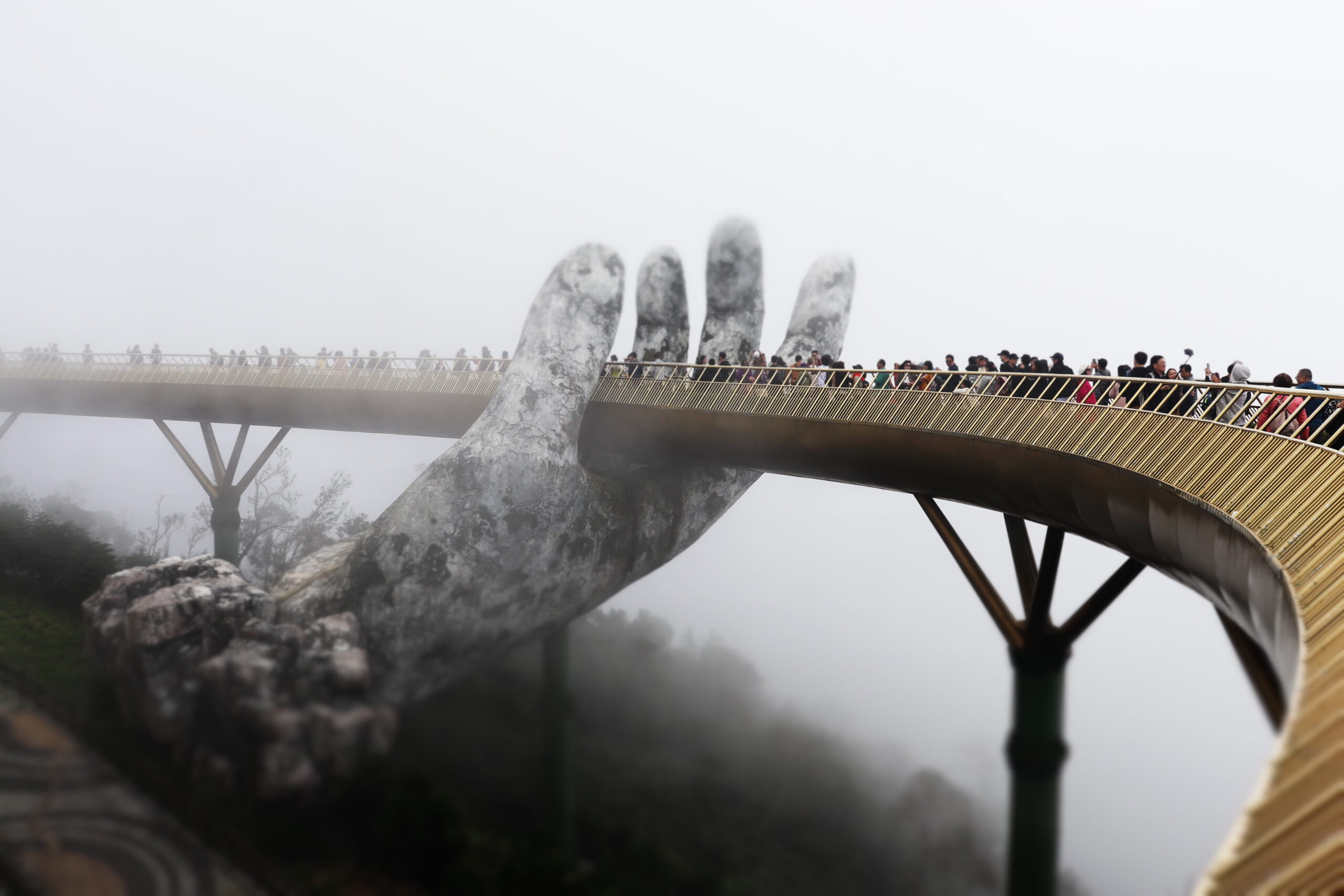 Warning! Take a jacket and wear enclosed shoes. Okay, I will be honest. I should have researched how high up the cable car would take us.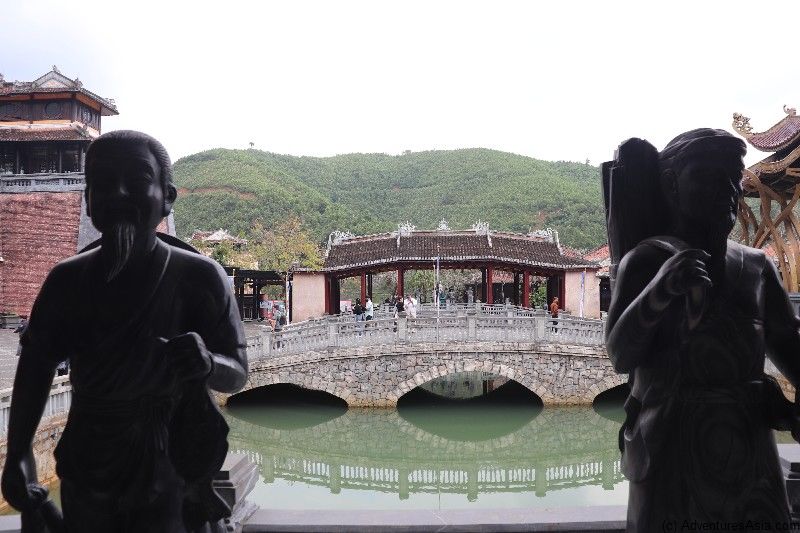 Ba Na Hills by Sunworld is only forty-five minutes by car from downtown Da Nang City. After taking at least half a dozen escalators (so glad they were there as we were exhausted at the end of the excursion), we arrived at one of the two main Cable Car stations.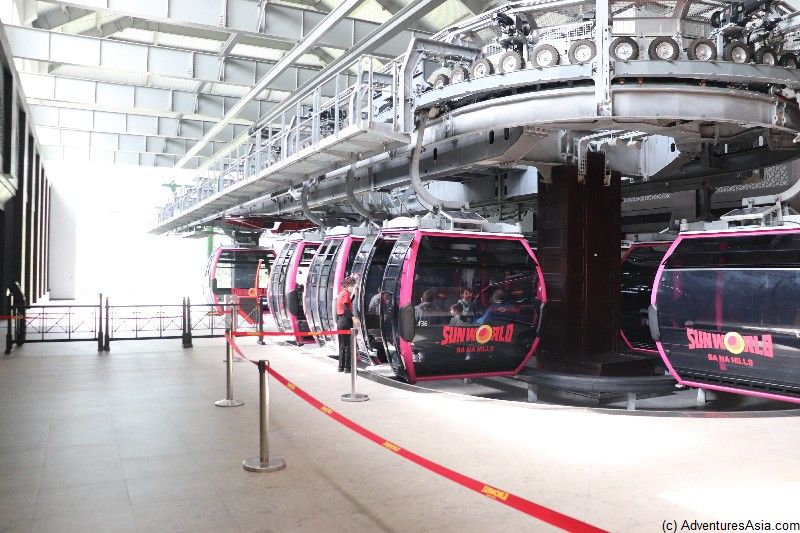 Next was an exciting 1400-meter-high climb over stunning waterfalls, forests, and mountains, where after 15 minutes, we entered the clouds. After another five minutes, we reached our destination and realized how unprepared I was, wearing sandals and just a tee shirt. It was only eight degrees Celsius which was a 16 degrees difference from the bottom, which was 24 degrees.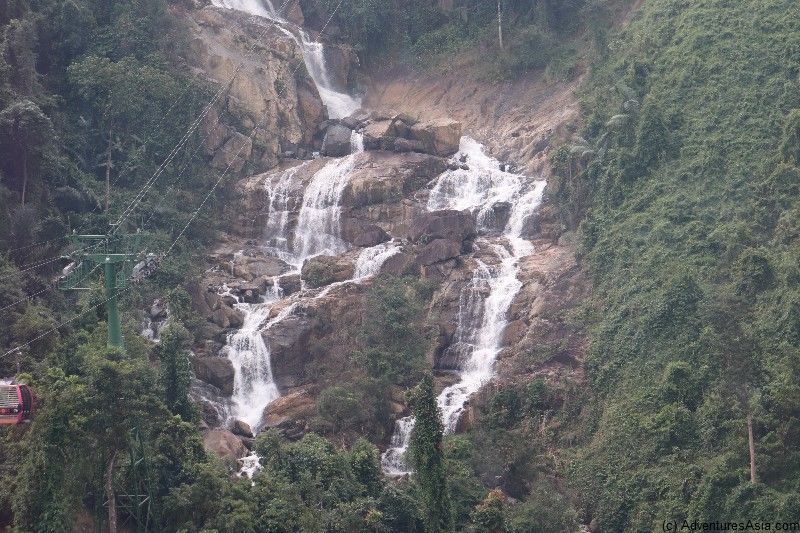 Luckily, just outside the cable car station was a small shop selling wind jackets and gloves. That shop was bustling, as you can imagine having many other tourists caught out by the stark temperature difference.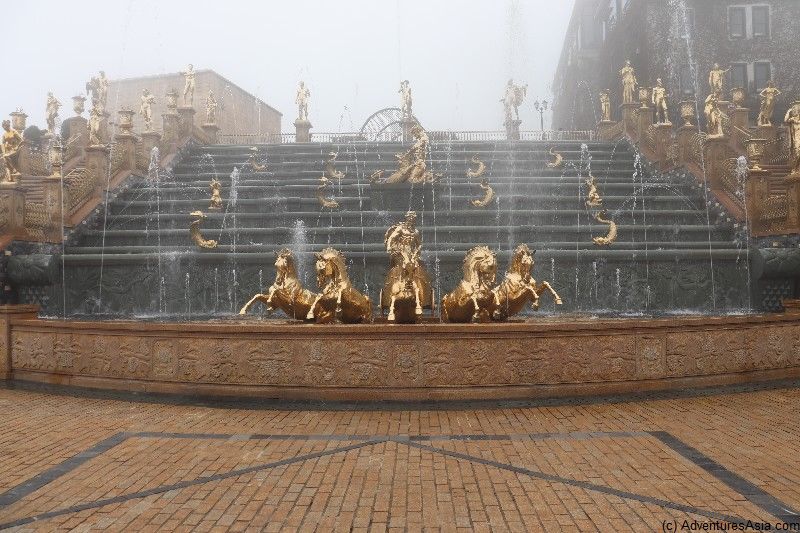 At the French Village, you will find amusement options, a large variety of restaurants, beer gardens, and snack shops. After about 20 minutes of walking, you will reach the end of the village, where you can take a five-minute cable car to the iconic Golden Hands Bridge, a popular photo opportunity.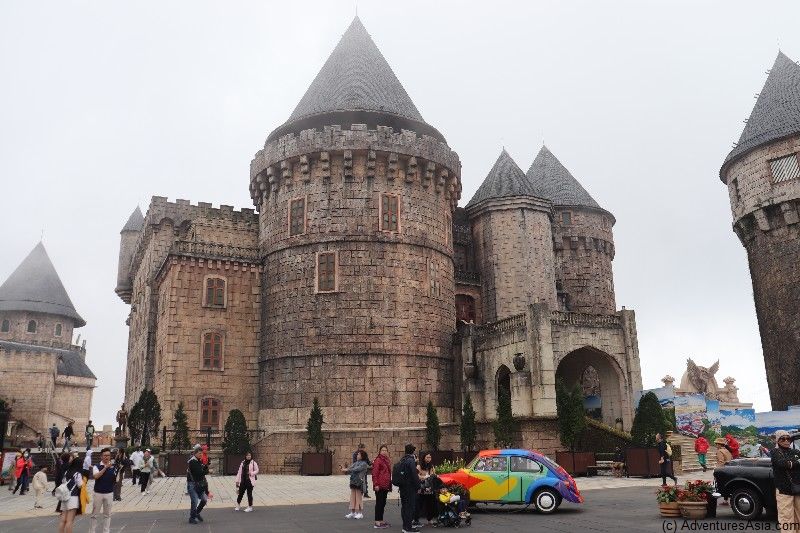 Ticket prices as of December 2022 were 980,000 VND for adults and 780,000 VND for children. It is open daily from 830 am to 5 pm. Allow a full day to explore the popular attraction.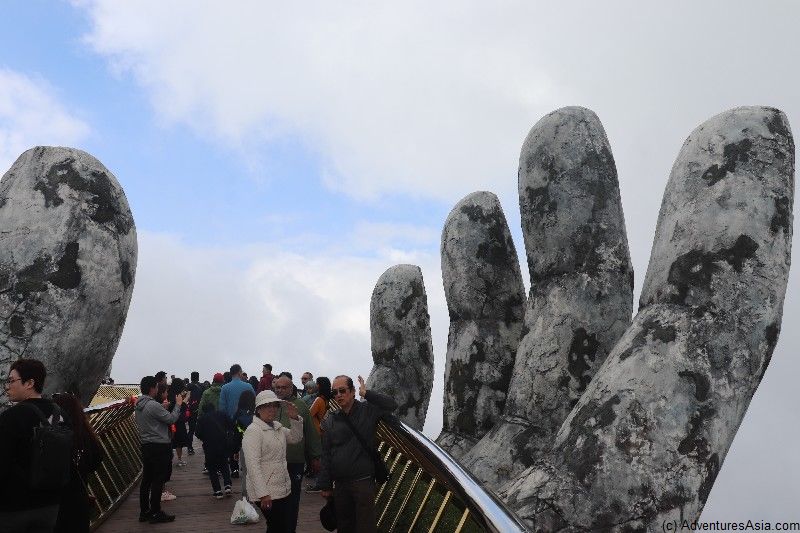 Đà Nẵng Museum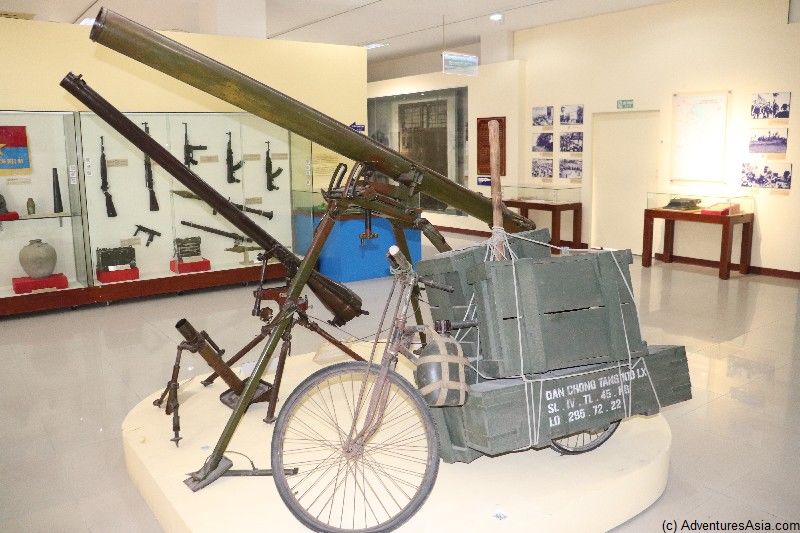 Located left of the Han River inside the Dien Hai Rampart, you will find a 3000 square meter museum housing over 2500 valuable and historical objects.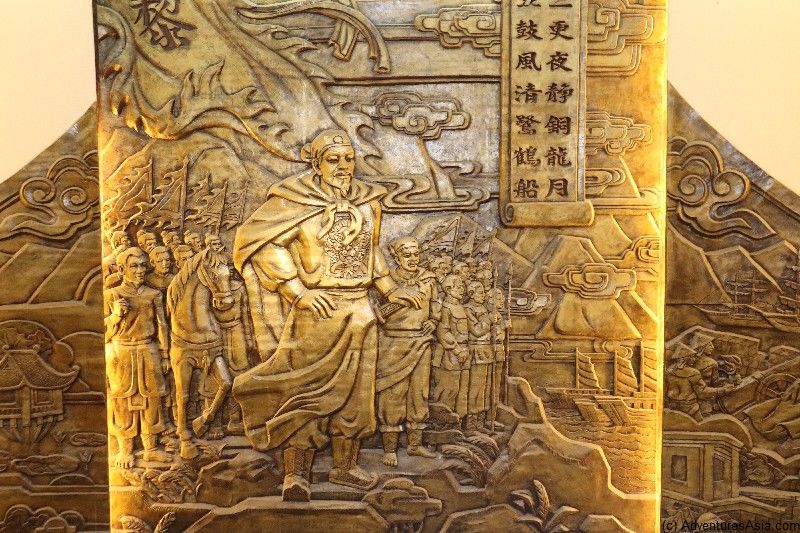 Inside the museum, open daily from 8 am to 5 pm, you will find three levels. The first level displays natural and social-themed objects. Level two showcases the Vietnam War era and revolutionary struggles, and Level three showcases the culture of local ethnic groups around Da Nang.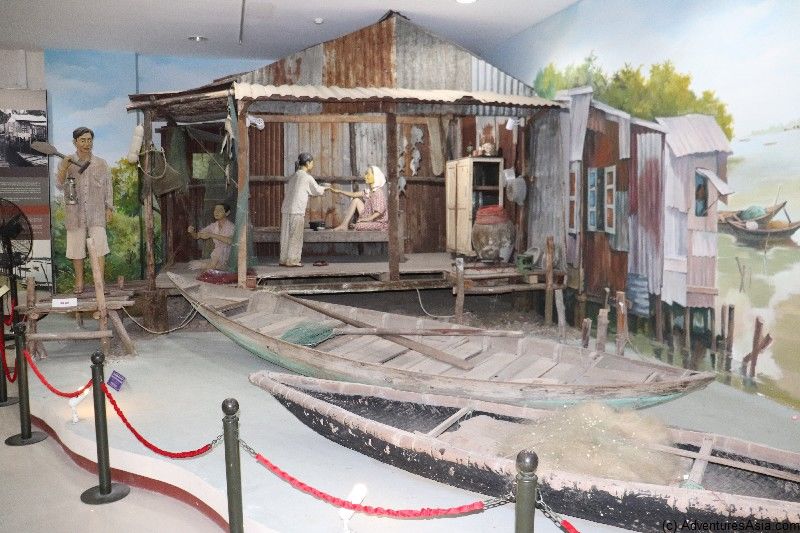 Outside you will see a Vietnam War-era US Helicopter and 19th-century canons used onsite during the war against French and Spanish forces between 1858 and 1860.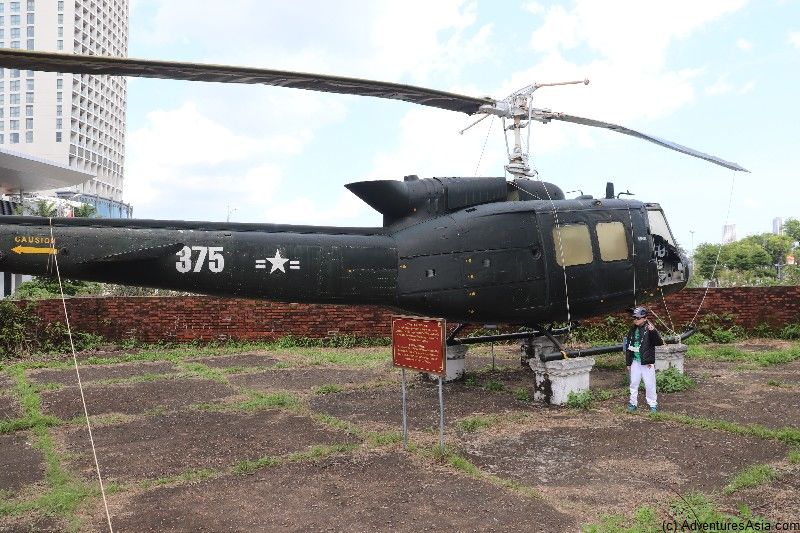 Hue Imperial City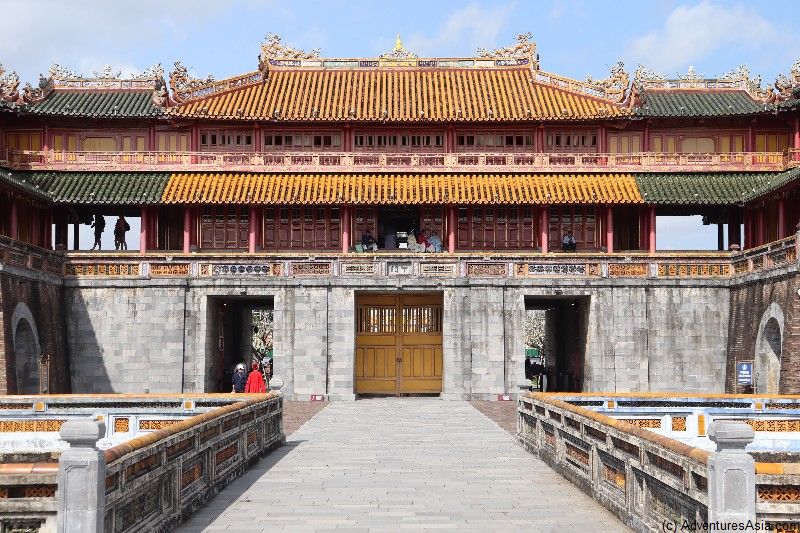 Only two hours by car north of Da Nang through two mountain tunnels along the AH1 coastal highway, you will reach the ancient city of Hue, pronounced 'Whey.'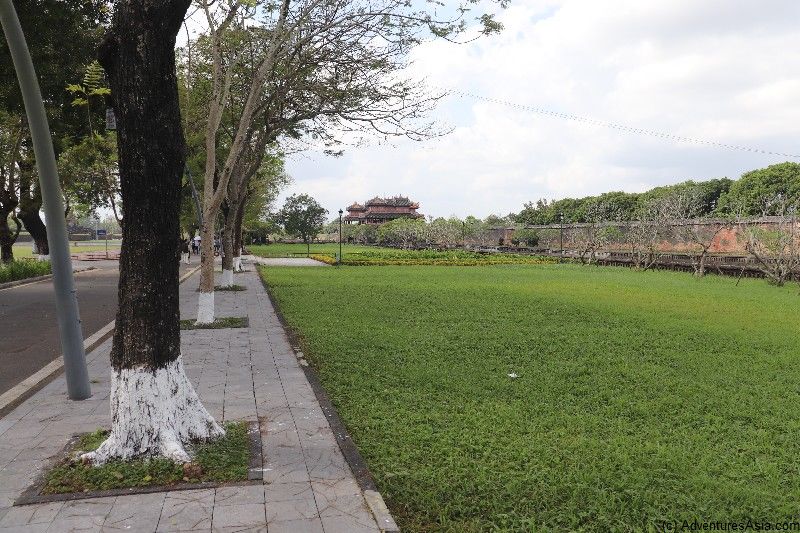 On the northern side of the Perfume River, you will find the Imperial City, a walled enclosure within the citadel of the city of Hue, the former imperial capital of Vietnam during the Nguyễn dynasty.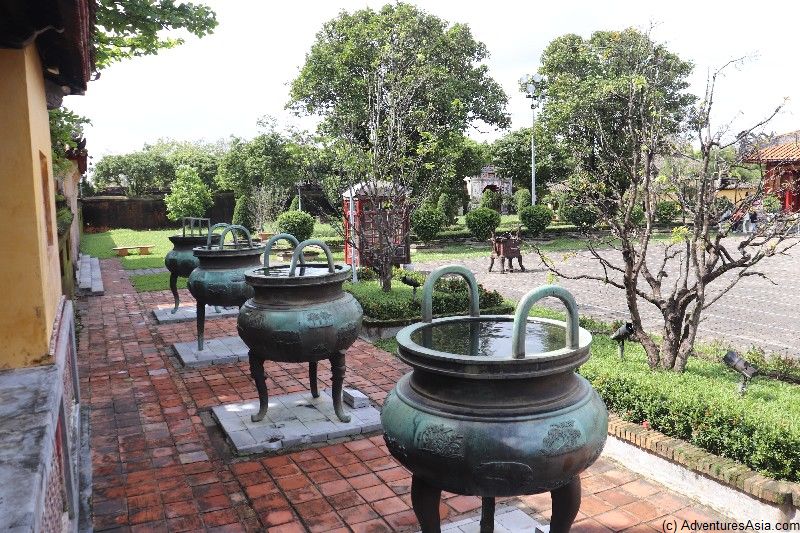 Construction began in 1803, with thousands of workers ordered to build the walled citadel and ringing moat, measuring some 10 kilometers (6.2 mi) long.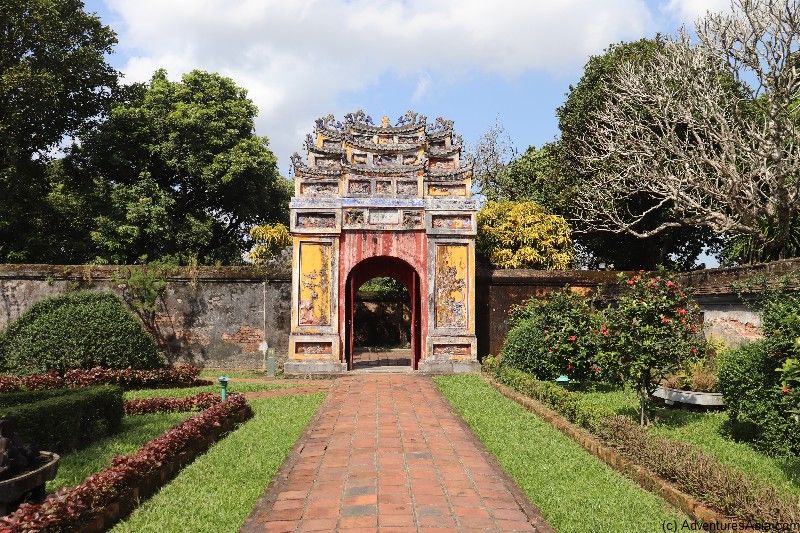 It was further developed and rebuilt during the later part of the twentieth century after two significant damage periods during WWII and the Vietnam War.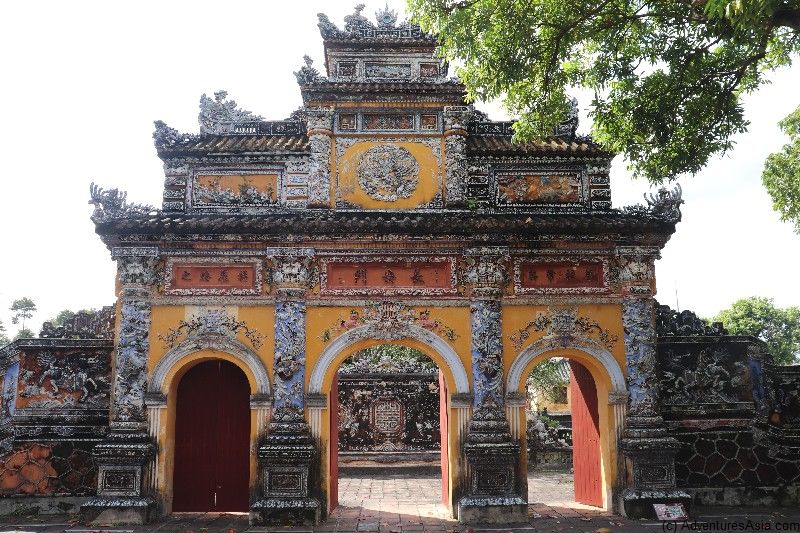 Traversing the ten roads, you will find historic gates, temples, residences, palaces, lakes, gardens, halls, a treasury, and royal theatre buildings. A walk around takes about two hours with an entry fee of 200,000 VND for adults and free for children. Guides and audio tours are also available near the entrance.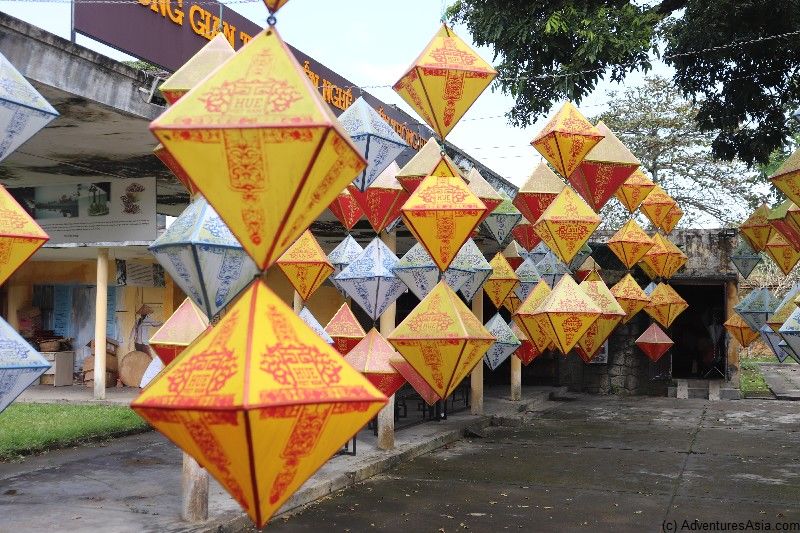 Thien Mu Temple and Pagoda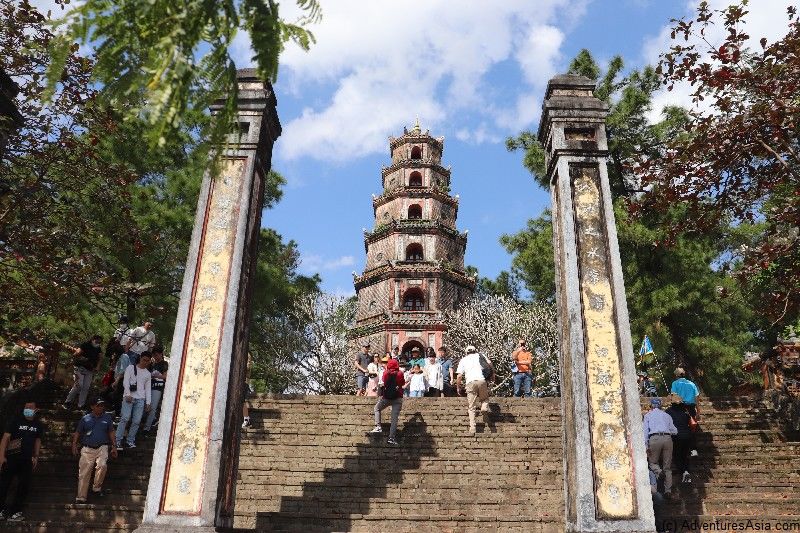 This free tourist attraction is only five kilometers west of the Imperial City.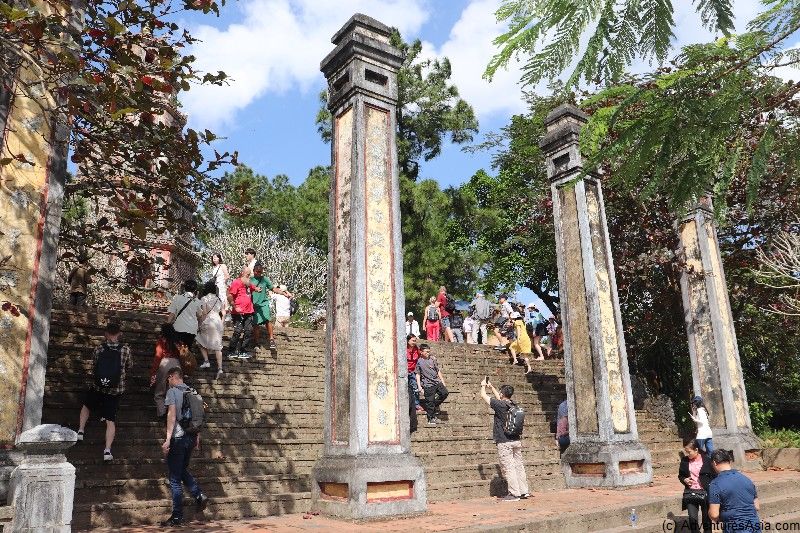 The Thiên Mụ Temple (meaning Temple of the Celestial Lady), with its iconic seven-story Phước Duyên pagoda, is regarded as the unofficial symbol of Huế city. The temple was constructed by the Nguyễn dynasty and is located on the northern bank of the Perfume River.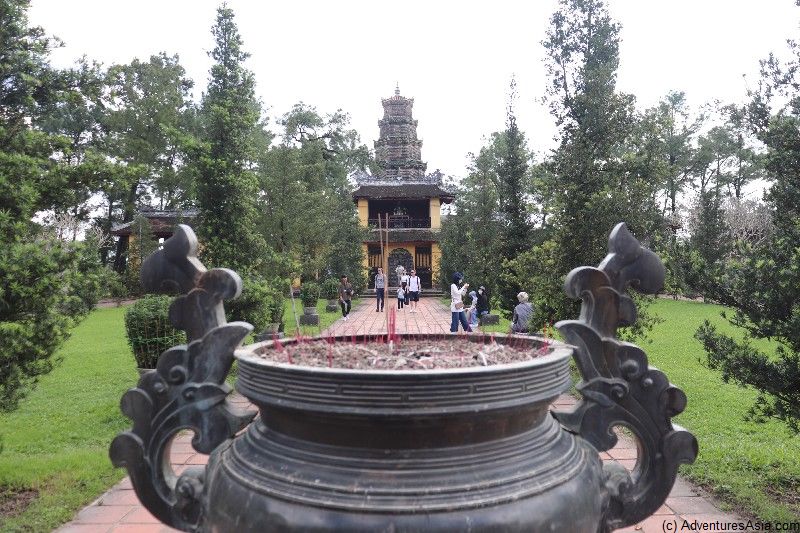 Mausoleum of Emperor Khai Dinh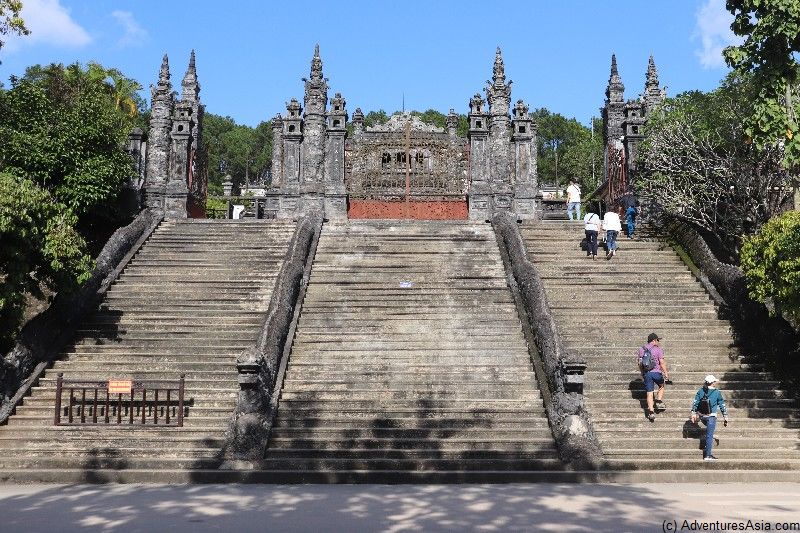 With an entry fee of 150,000 VND, the Tomb of Khải Định is a tomb built for the twelfth Emperor of the Nguyễn dynasty of Vietnam.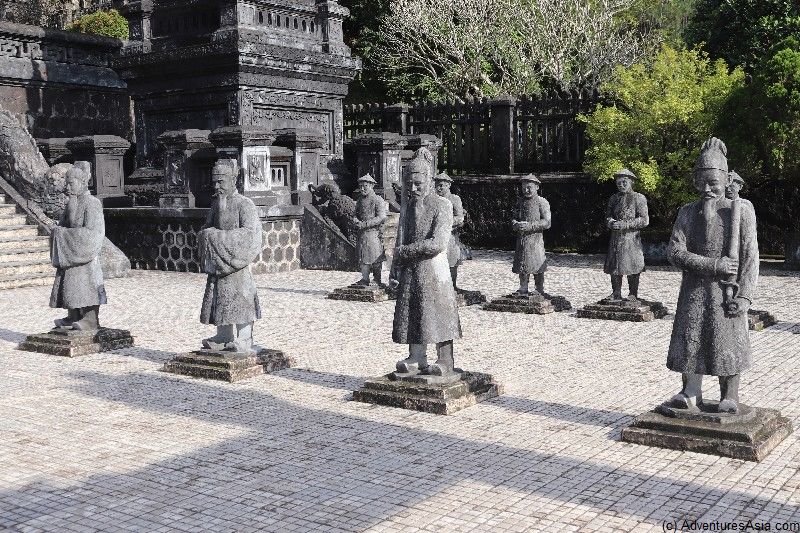 It features a blend of Vietnamese architecture with Western styling. The tomb was completed in 1931 after eleven years of construction.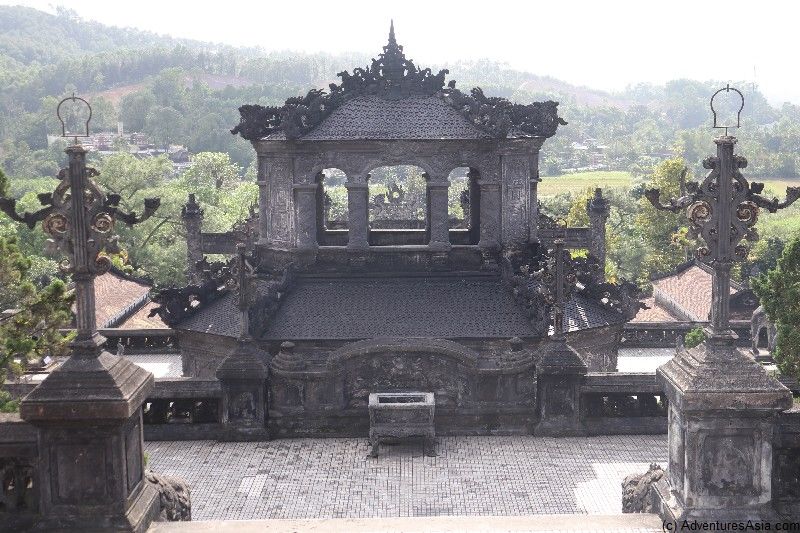 The tomb became a UNESCO World Heritage Site in 1993 as part of the Complex of Hué Monuments.
Marble Mountain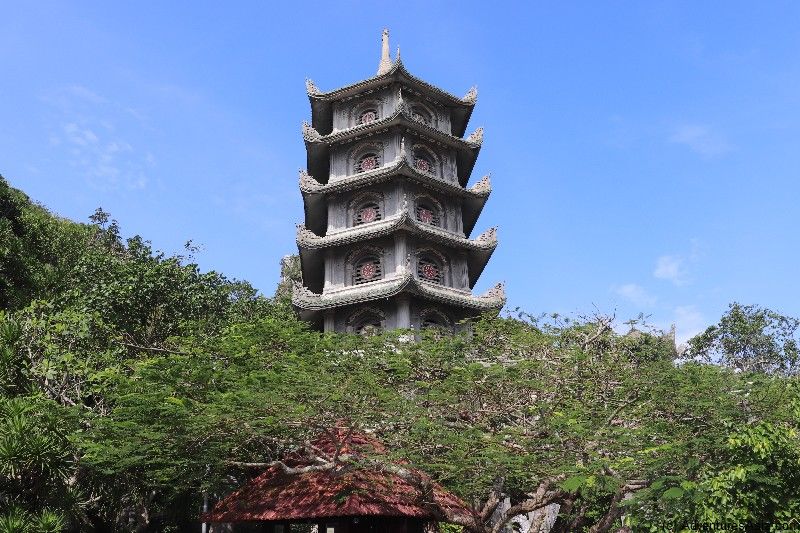 Marble Mountain is a popular tourist stop on the way to the My Son Sanctuary or Hội An Ancient Town from Da Nang.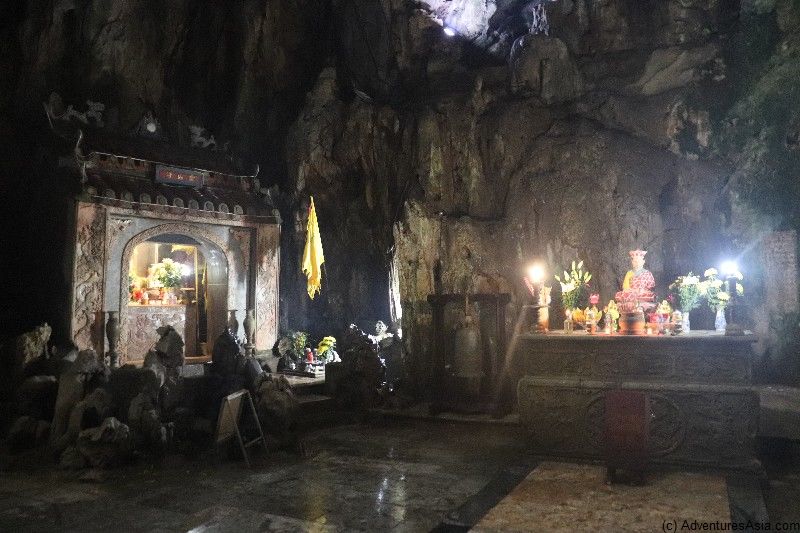 Entry is free if you want to walk up the steep steps, or for only 15,000 VND each way, you can pay to use the elevator. At the top of the mountain, you can visit various caves, temples, viewpoints, towers, and pagodas.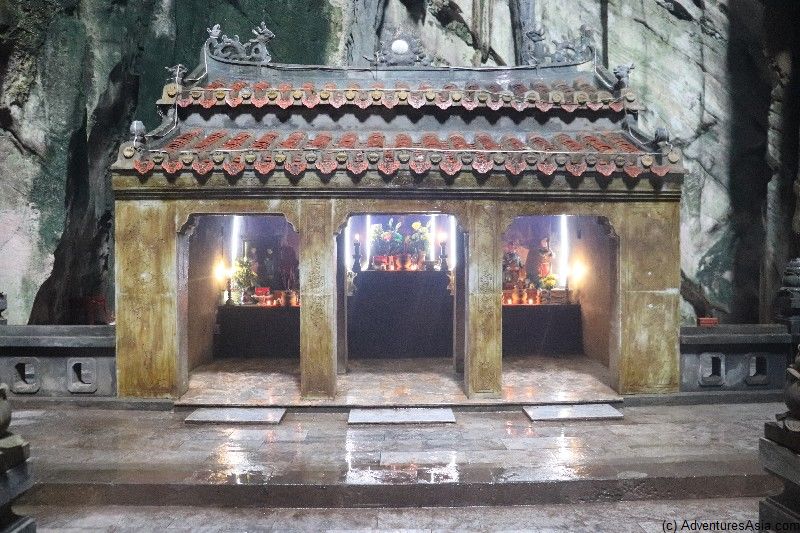 Please be aware it can be pretty windy and slippery in certain parts of the mountain and is recommended to use the elevator option.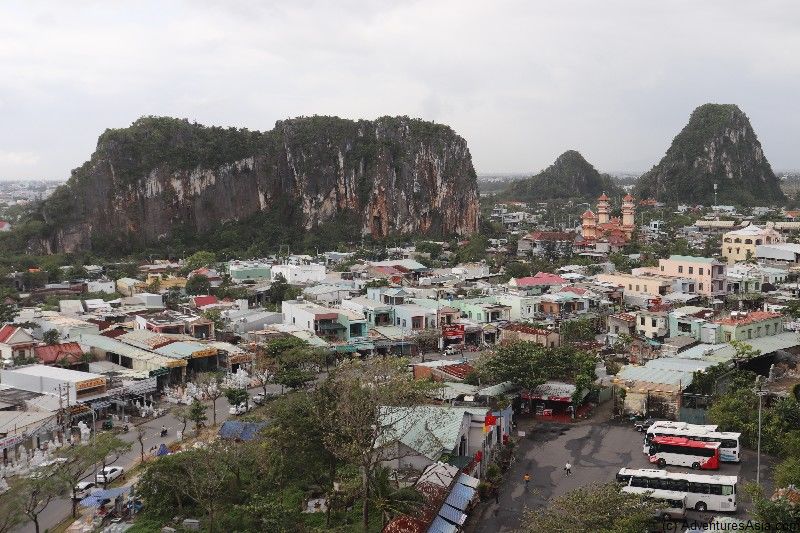 My Son Sanctuary
This Unesco Hindu Champa people's historical site was developed continuously from the fourth to the thirteenth century.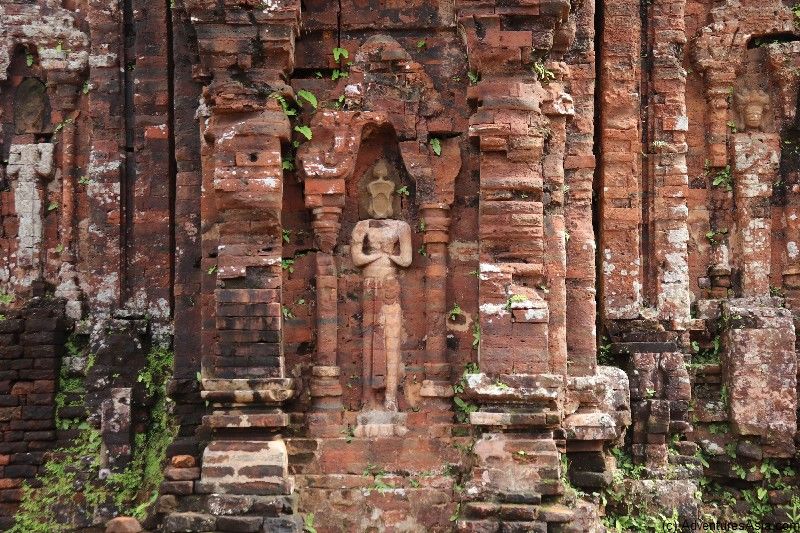 Located one hour from either Da Nang or Hoi An by car, it costs 150,000 VND for adults and 30,000 VND for children.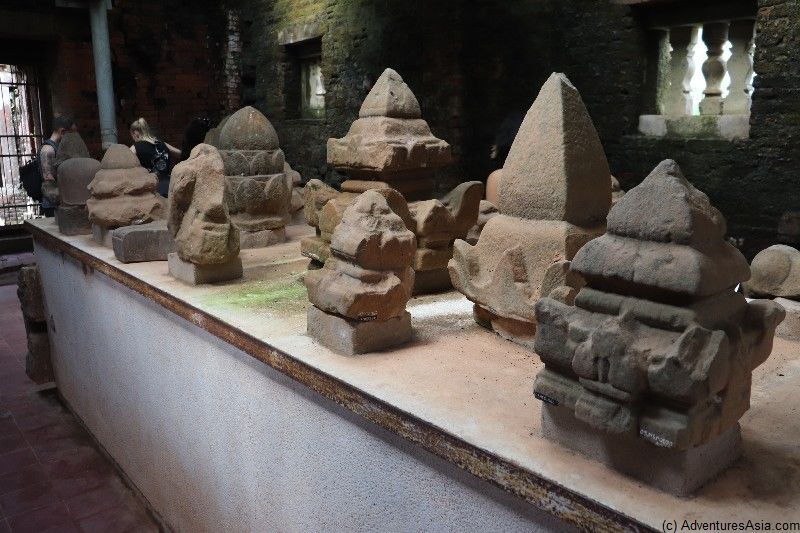 The ticket includes electric golf cart-style buses, which unfortunately only take you about 800 meters from the start of the temples. Why they only take you part of the way was a significant negative when visiting the historical site.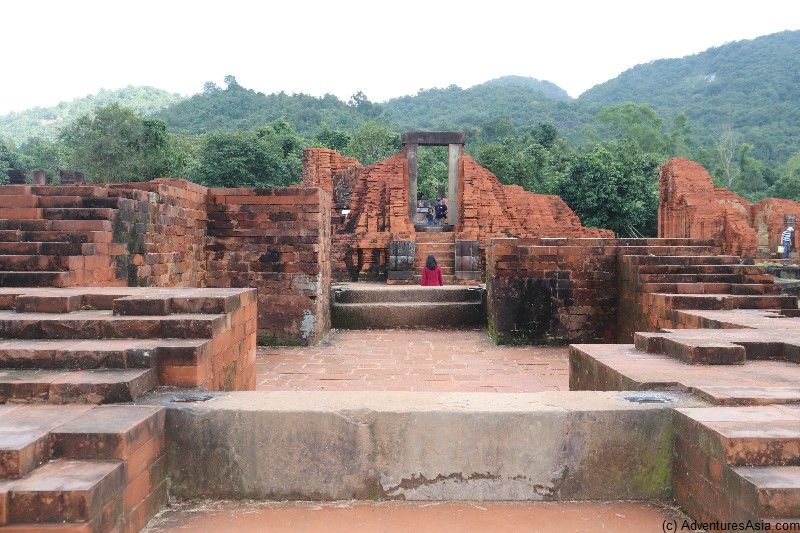 Within the complex are four distinct areas that contain temples and towers. Most sites were in poor condition due to the bombing during the Vietnam War. Additionally, the two museums near the park's entrance display fine sculptures of deities, priests, dances, plants, animals, and sacrifices.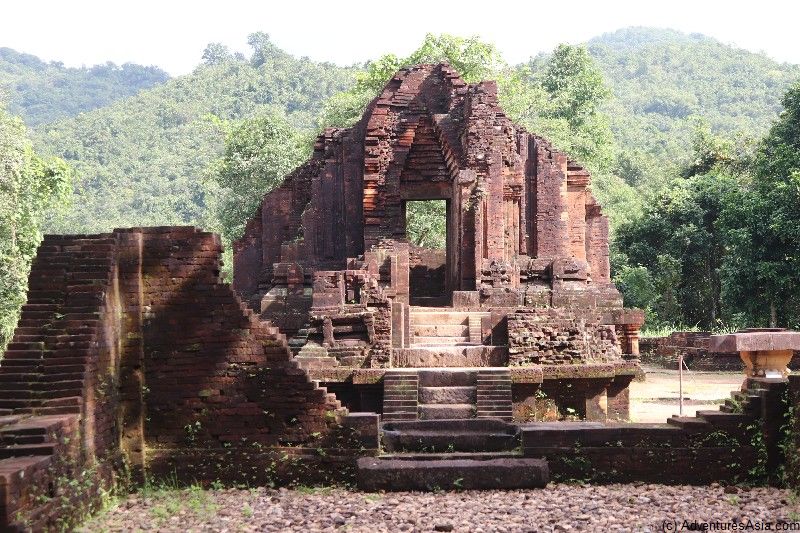 Hội An Ancient Town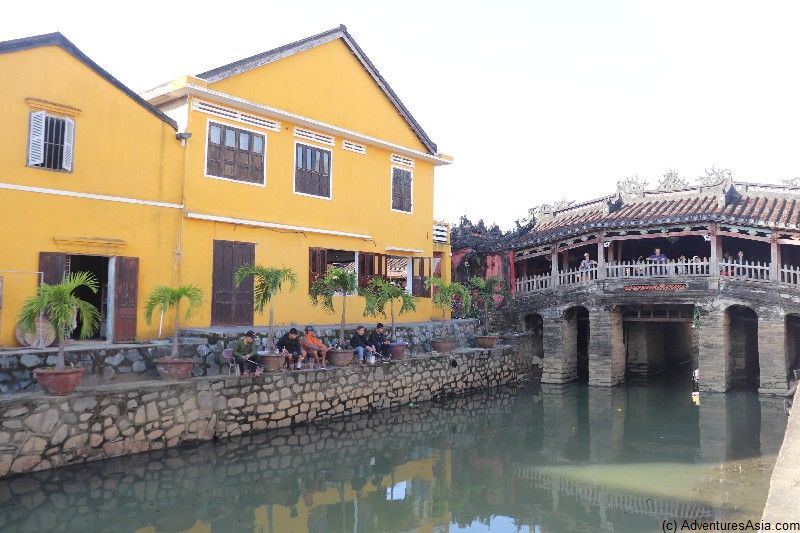 This no-car-permitted precinct is popular day and night and is a great way to see shops, restaurants, and historical sites such as chapels, houses, museums, pagodas, temples, bridges, and famous assembly halls.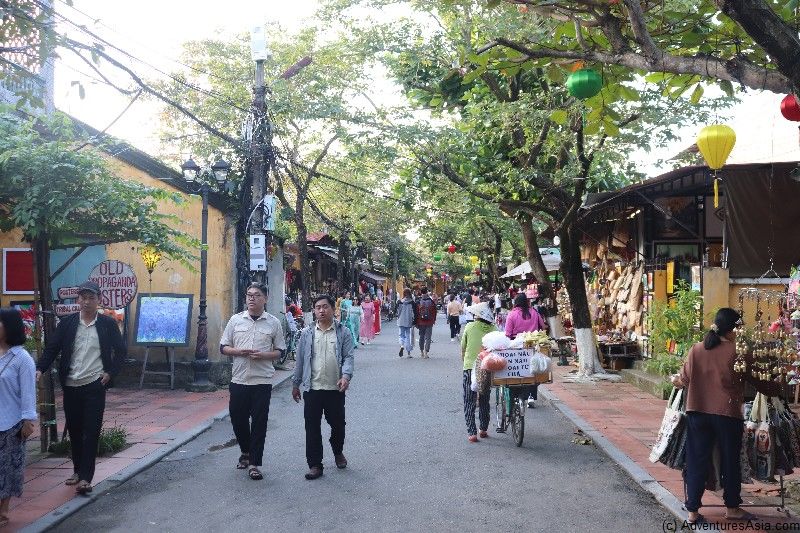 Always keep your ears open for the 'beep beeps' of tourist hired bicycles and rickshaws.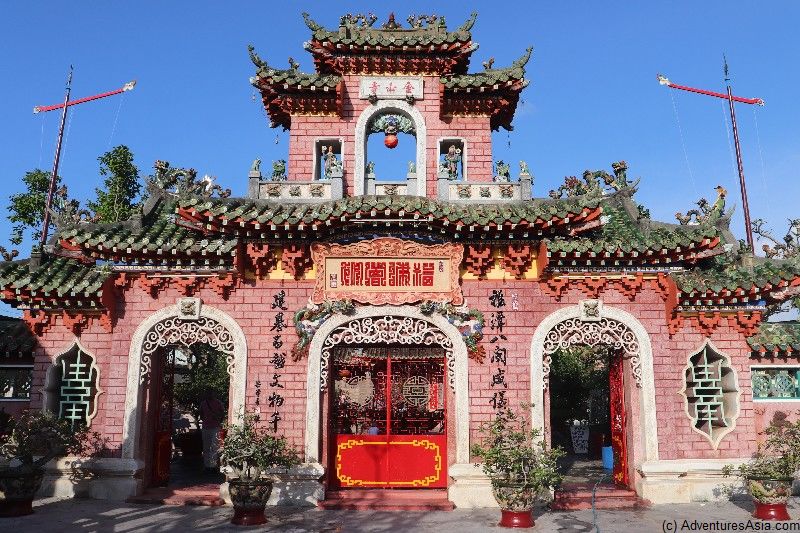 It is free to enter the precinct; however, to enter any of the twenty-three popular sightseeing places, you will need to purchase a ticket that will allow you to enter up to five ticket-only locations at a total cost of 60,000 VND.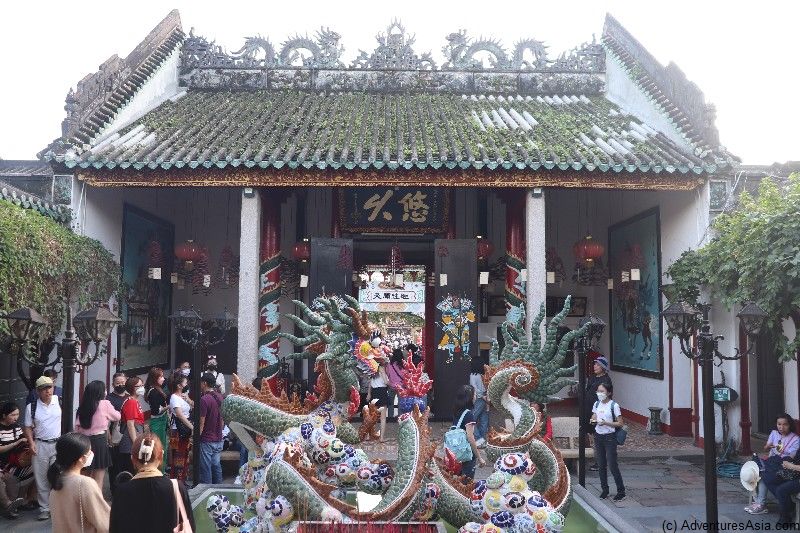 Please note that short skirts and sleeveless shirts are prohibited inside ticket-only sightseeing places.