I decided to move the family south to Ao Nang, Krabi, from Chiang Mai in the north, taking advantage of the number of stunning pool villas available for once-in-a-lifetime affordability due to the pandemic. The first item I purchased was a kayak.
Ao Nang to Railay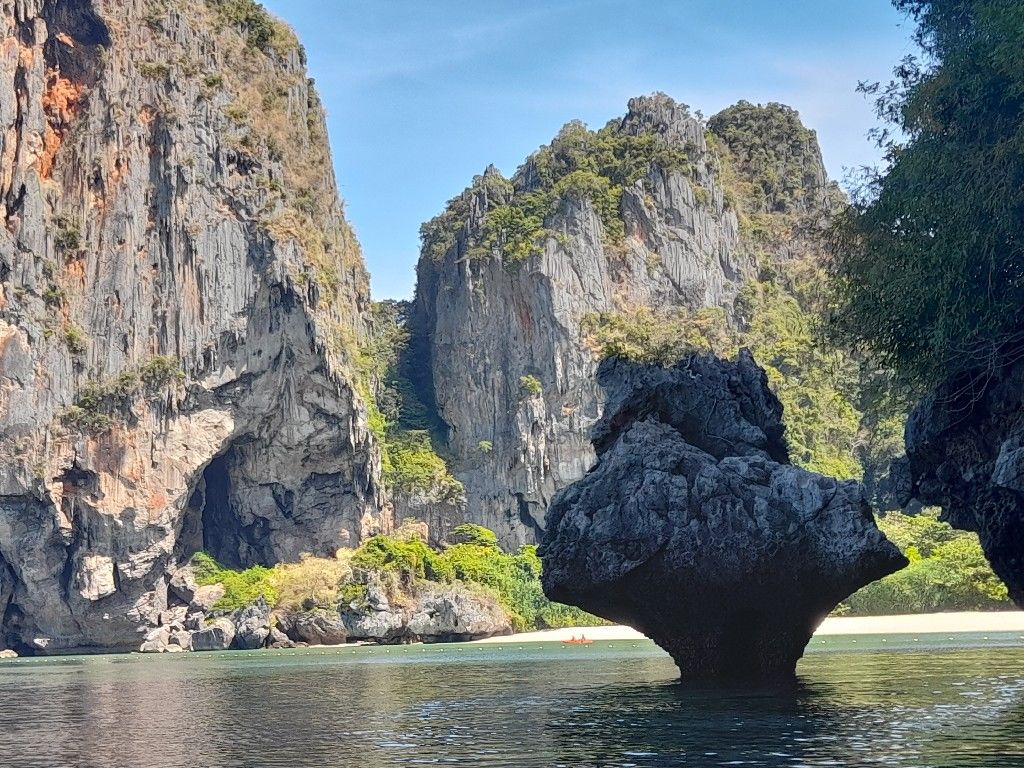 From the southern part of main Ao Nang beach at GPS 8.027900, 98.825668, you can kayak easily following the coastline past Pai Plong Beach, and then Sontai Beach making your way to Railay Beach and then finally to the iconic Ao Nang Cave Beach. This paddle takes about one hour at a steady pace.
Ao Num Mao to Railay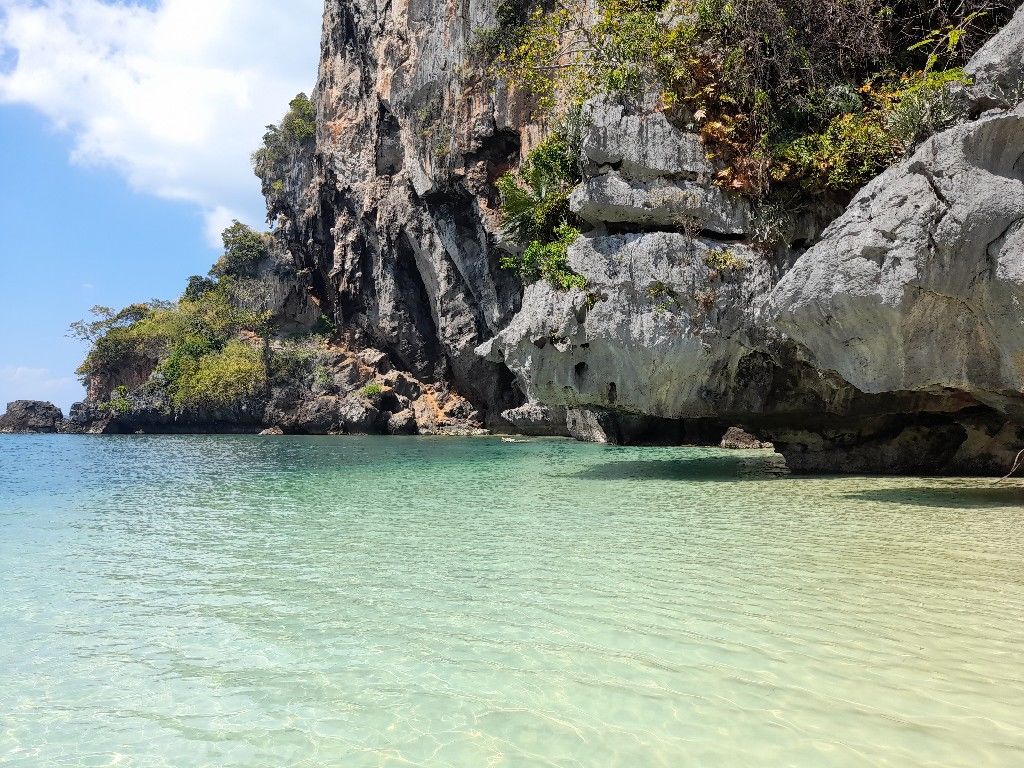 Undoubtedly my favorite excursion is from GPS location 8.024583, 98.855893, at the end of the sealed road close to Ao Nam Mao Pier 1. I loved this adventure as you pass a myriad of secluded private beaches that aquatic crafts can only reach. After passing East Railay Bay, and if the tide is halfway in or out, you can pass through a short ten-meter cave that opens up to the crystal clear waters near the famous Phra Nang Caves. A short paddle from there, you will find Ao Nang Cave Beach. From there, I recommend kayaking through the pass at the Ko Rang Nok Islands to my favorite location at GPS 8.007792, 98.836397.
Ao Tha Lane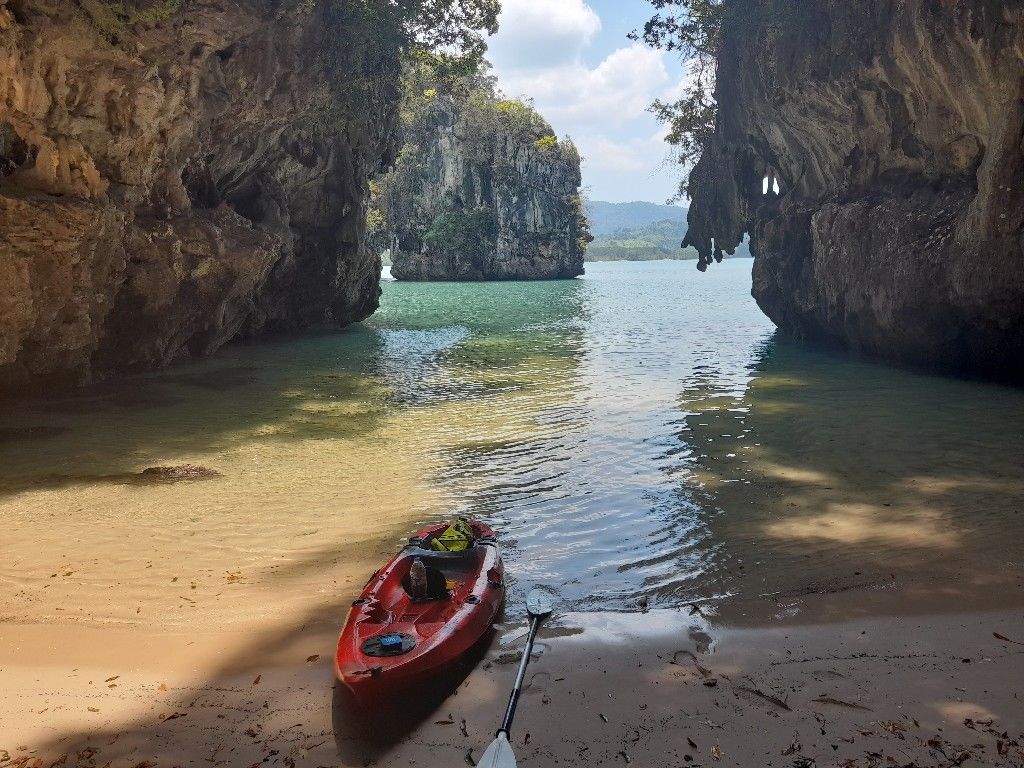 The Ao Tha Lane lagoons and secluded coves can be reached from the Ao Tha Lane terminal at GPS 8.145103, 98.748069, about thirty minutes north by vehicle or near the Klong Sai Ferry port. I found the most accessible point to disembark at GPS 8.122464, 98.752580. The approximate one-kilometer lagoon paddle is best at high tide, and you can find the entrance to the lagoons at GPS 8.136755, 98.756343.
Son River Nopharat Thara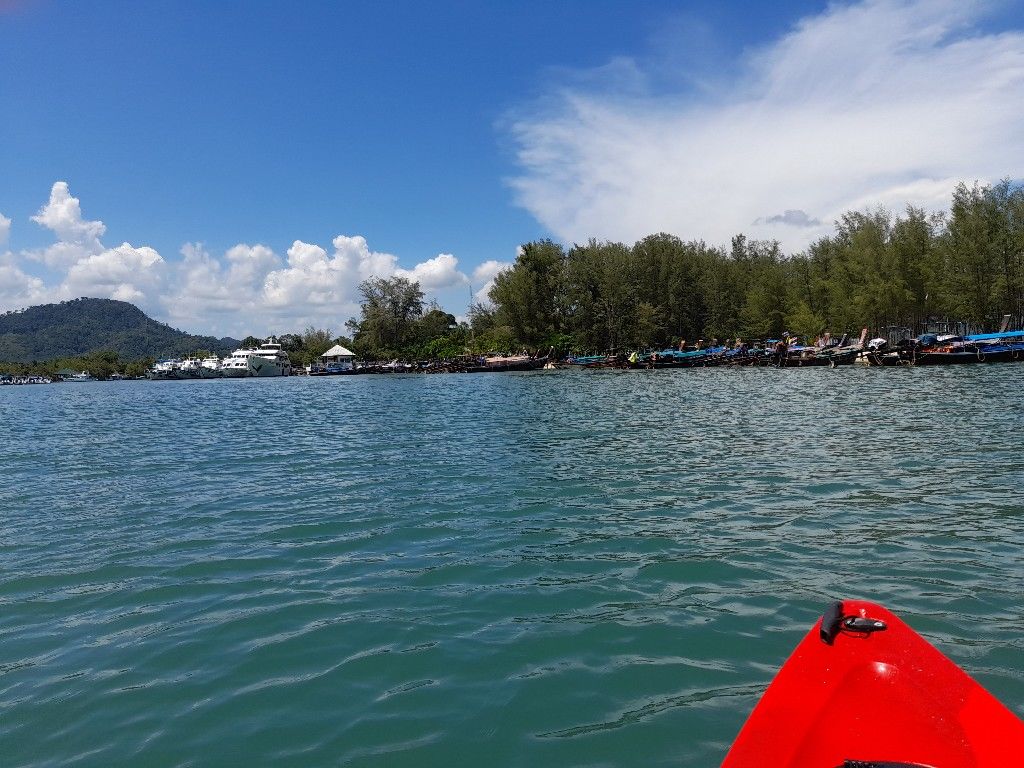 From the northern part of Nopharat Thara beach, you can easily take a kayak between the islands of Ko Khao Sam Nuai and Ko Liao to the mouth of Son River. Kayak up the river past the road bridge is best again at high tide, and it is about two kilometers in length, passing the main Pier used to depart for most island day tours.
Klong Root Mirror Lake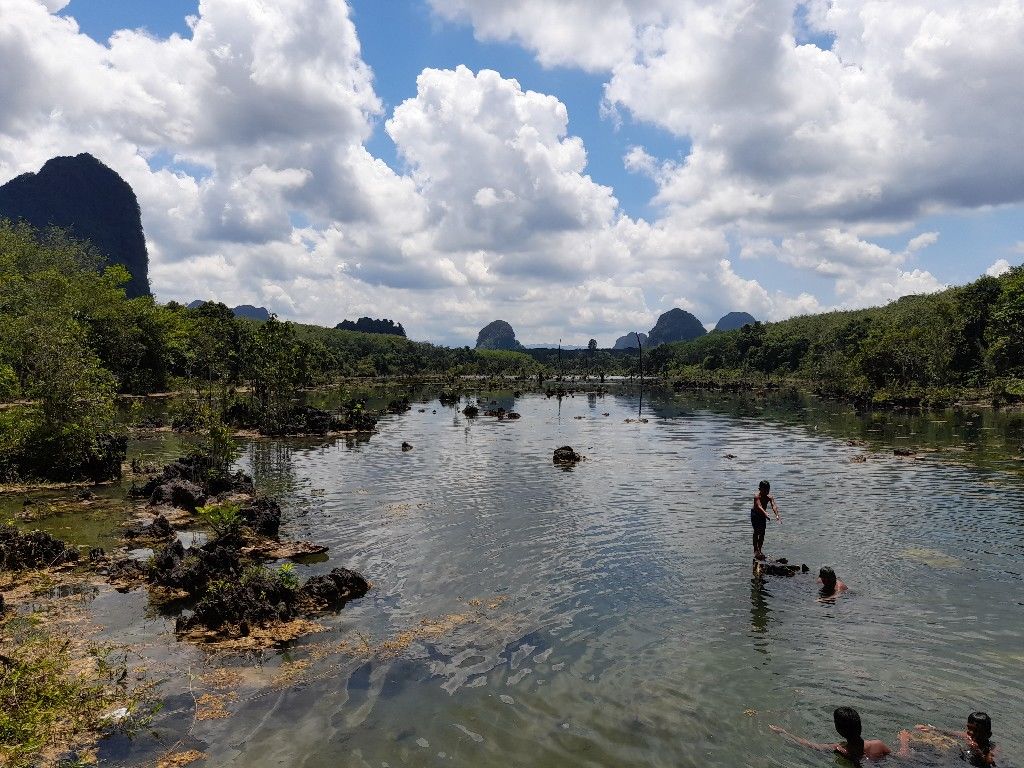 Best kayaked during the early morning or late afternoon is the local popular swimming area known as Mirror Lake. Its calm, clear waters are an excellent option for kayaking if the ocean is rough.
Fossil Shell Cemetery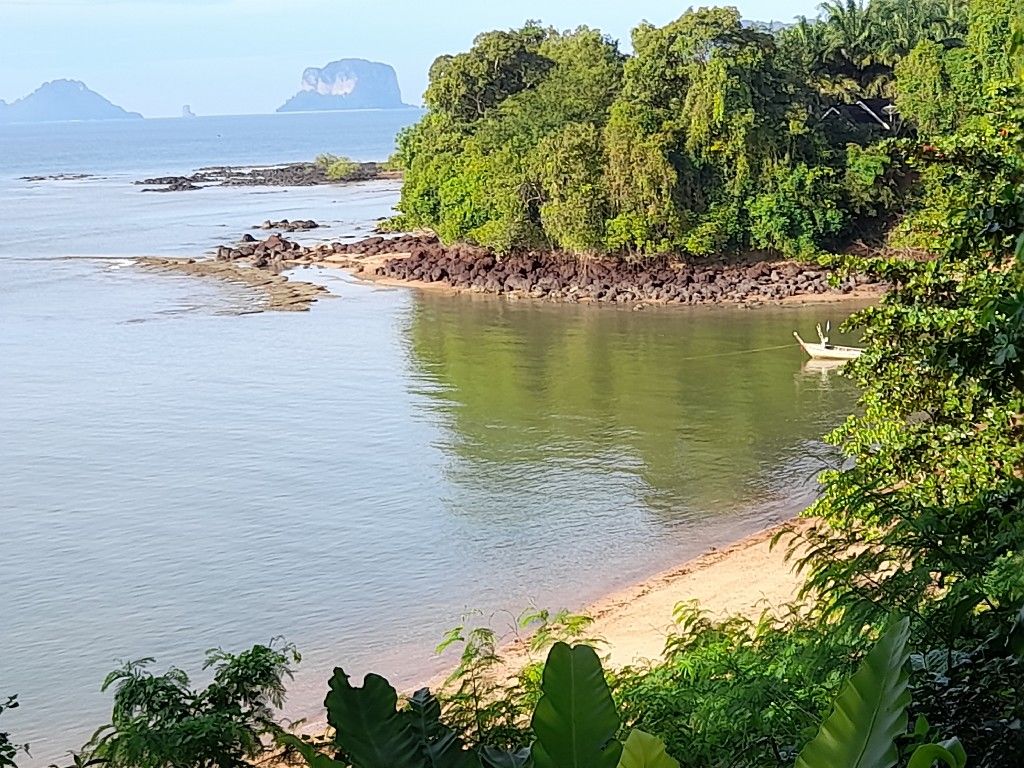 If you kayak at low tide, you will see the two main cement-like areas with abundant shellfish fossils. There is also a lovely beach that is usually empty as you need to pay to access it from the headland.
Slideshow Video
Map of Ao Nang