I spent half a day in the summer while on a required Visa run from Chiang Mai visiting Kuang Si Waterfalls Luang Prabang. The official name of this jewel is Tat Kuang Si falls Luang Prabang.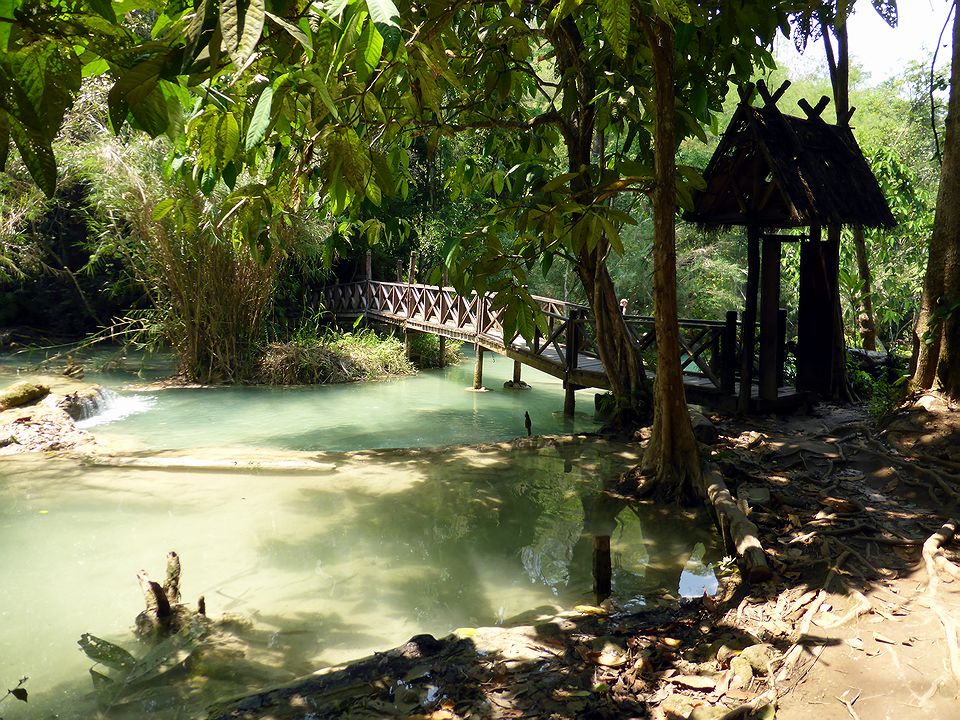 It was only a 45-minute direct flight with the national Laos airline.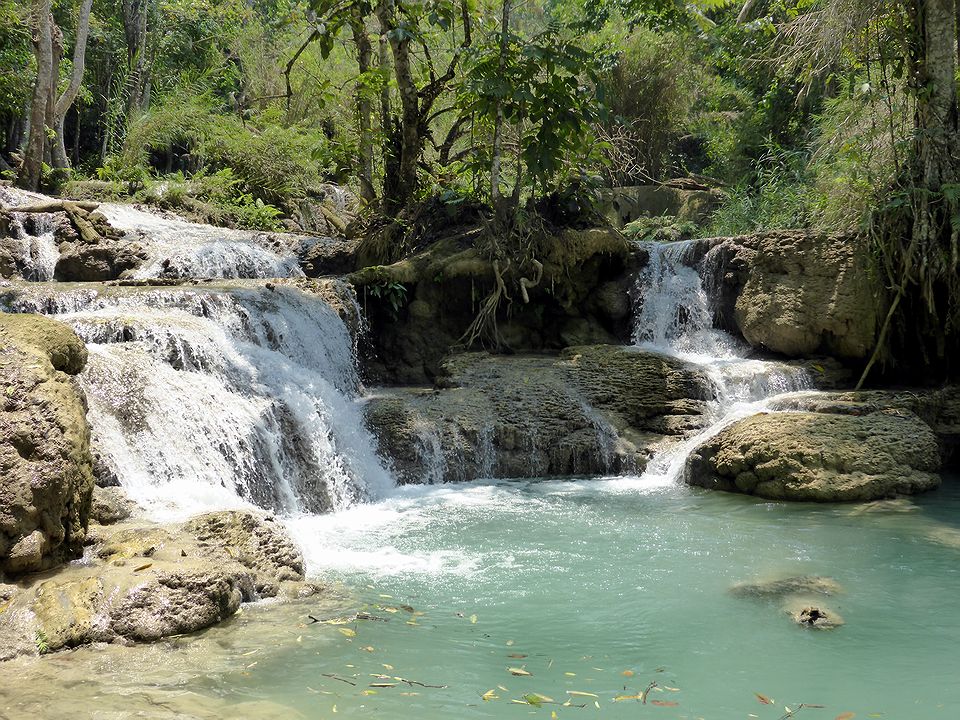 Kuang Si falls Luang Prabang is best visited in the warm months, so you can swim, as the area can get very cold over December/January.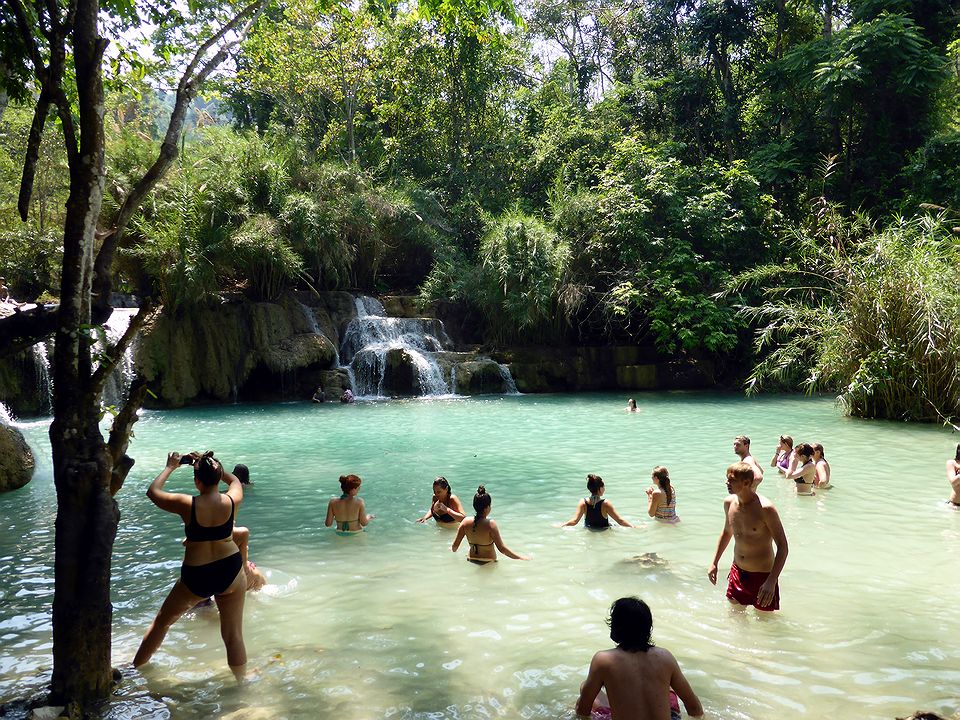 One of the great benefits of visiting the waterfall is the multiple sandy turquoise water filled ponds of which some contain inch long fish that eat the dead skin of your feet.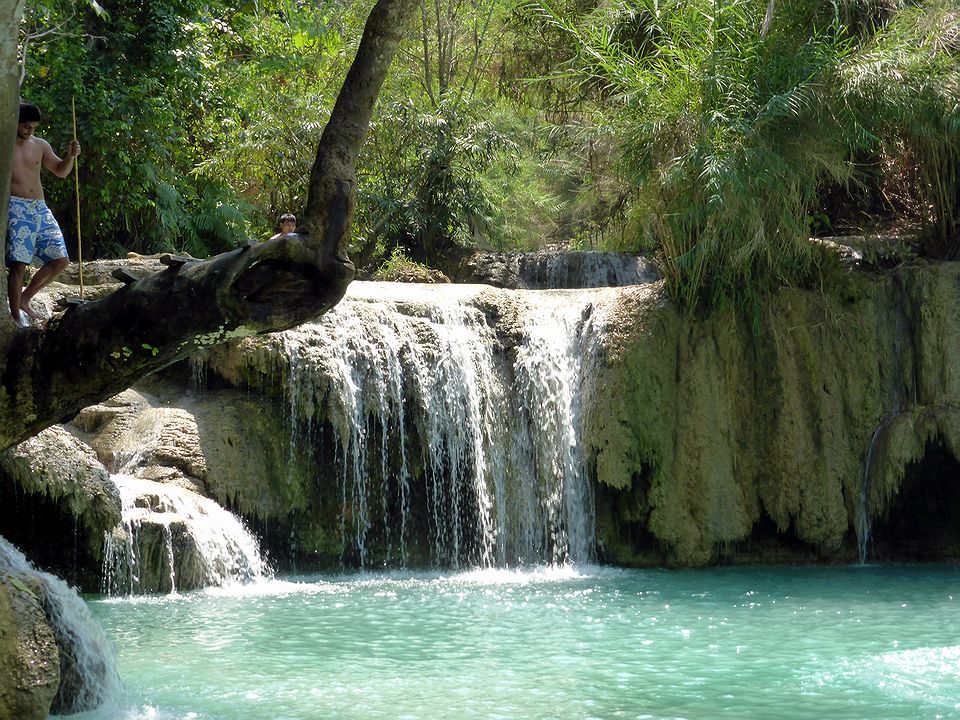 I do see businesses in Chiang Mai and Chiang Rai with aquariums you can put your feet into for short periods of time for the same experience. It is very ticklish too LOL.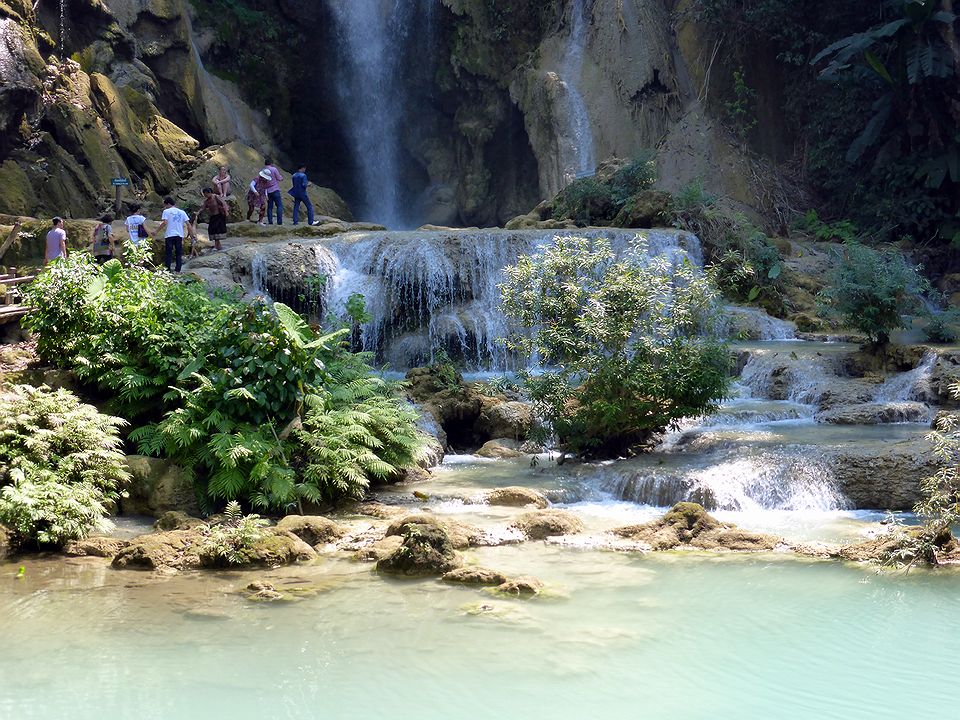 Well designed for tourists, there are many eating spots with small shaded cleared areas and tables.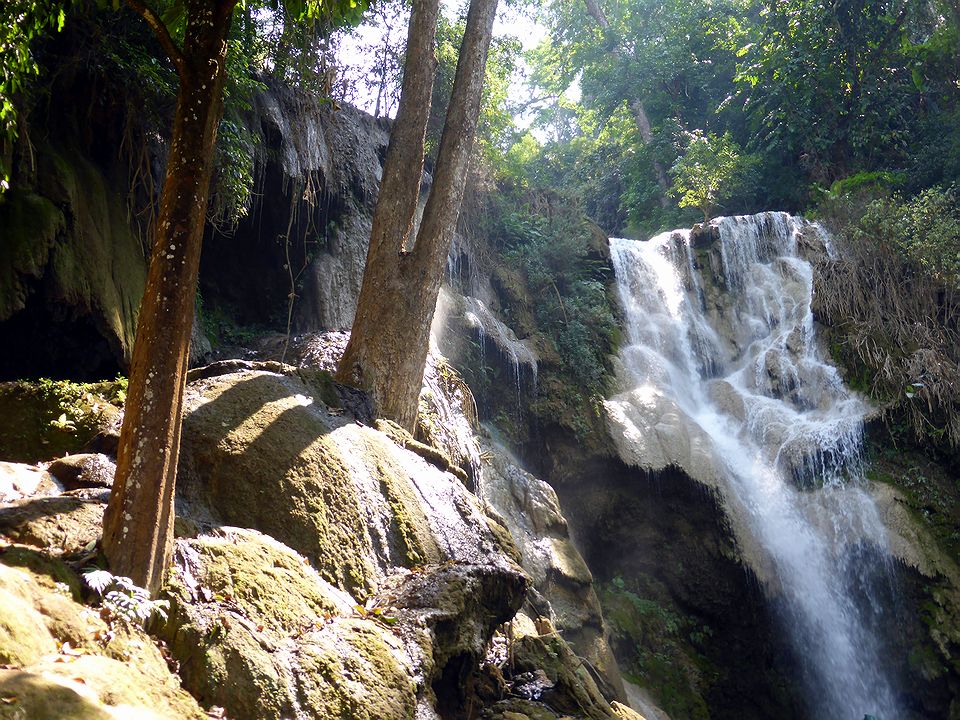 The Kuang Si Waterfalls are 29 kilometers southwest of Luang Prabang.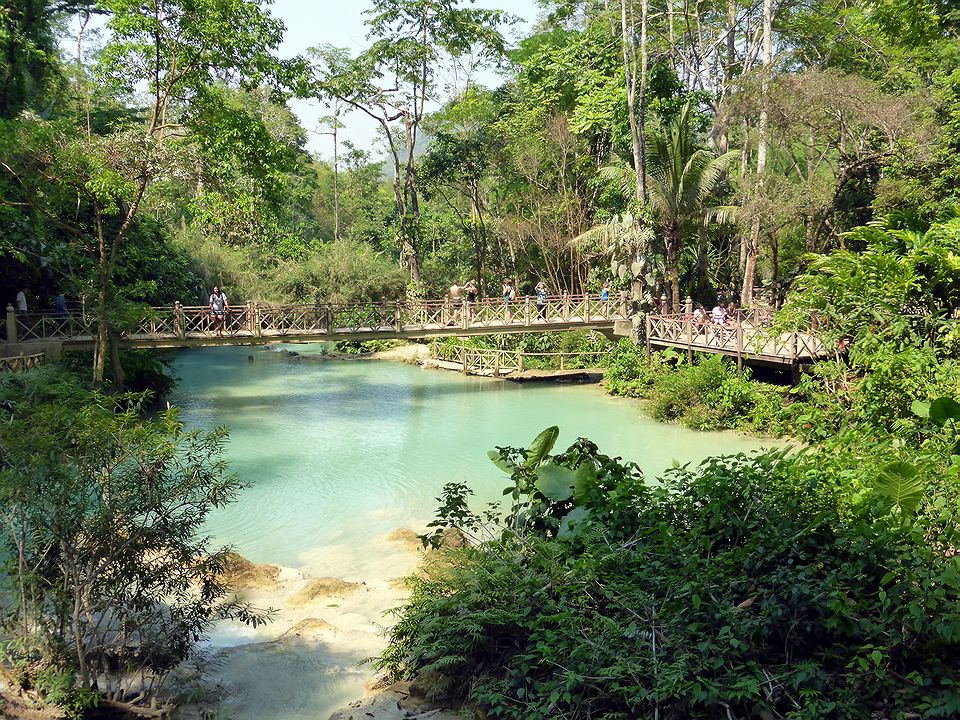 Best visited during the middle of the day via minivan or tuk-tuk.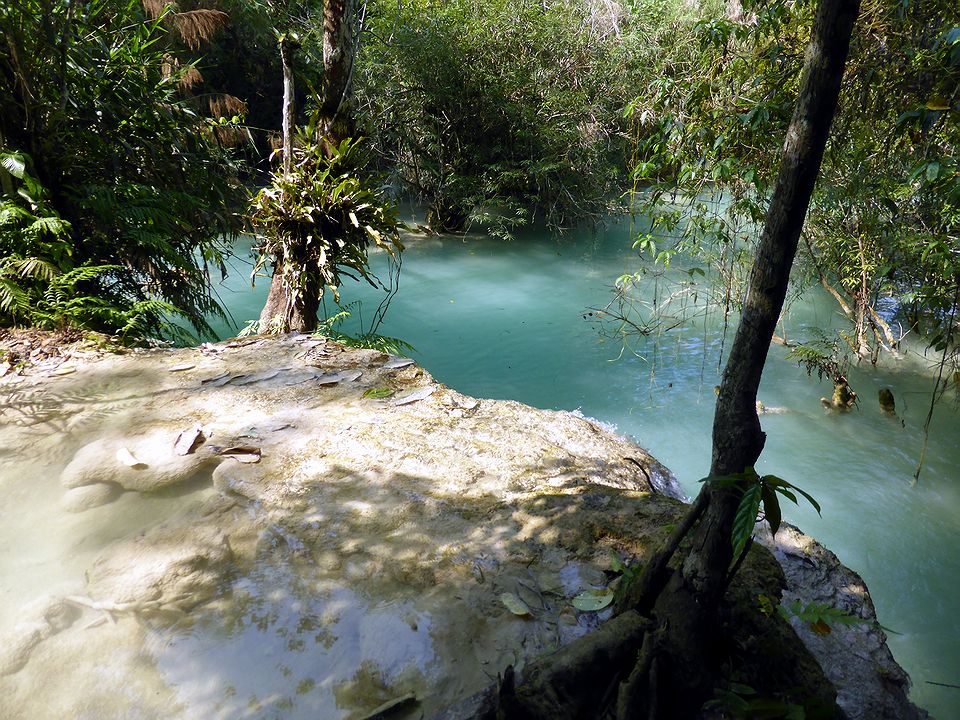 The main waterfalls are upstream with multiple ponds to stop and have a quick swim. Many have large rope swings for the more adventurous.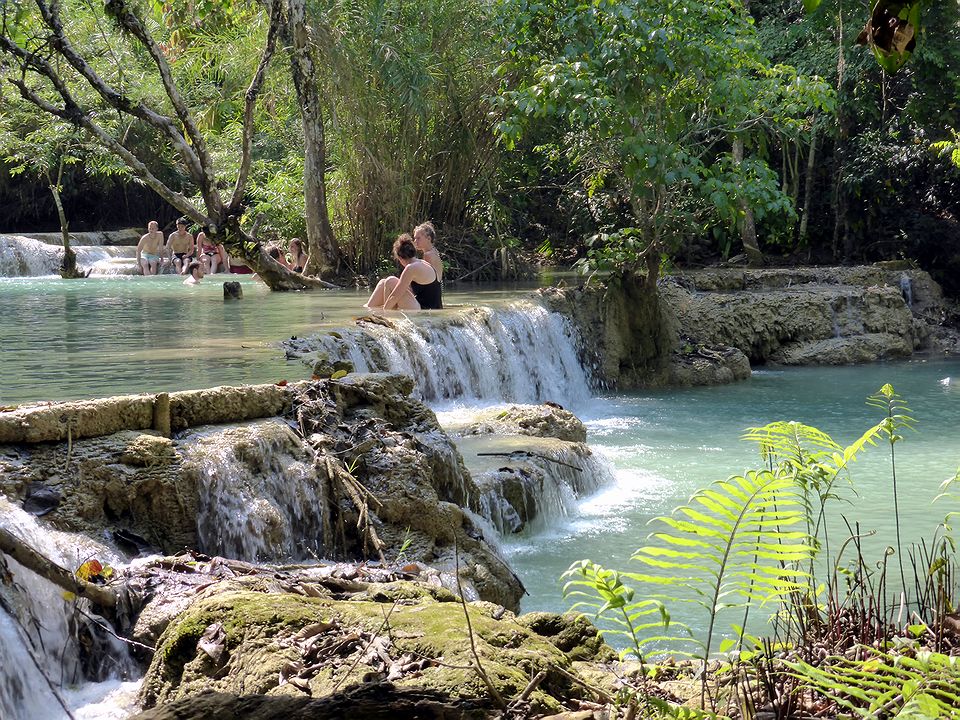 There is a small entrance fee along with an easy walking track, fine for young and old alike. Here is the Kuang Si waterfall Luang Prabang map:
At the entrance, you will find also find a large carpark with many small restaurants and souvenir vendors. Personally, it is best to enjoy a picnic and just relax.
Would I visit here again?
Oh for sure! Though only in the hot season (April to November)  so I can swim again in the beautiful cascading lagoons.