Known as the best non-government elephant camp in Thailand.  The Mae Sa Elephant Camp tour features elephant parades, musical talent shows, dancing, soccer and the famous elephant artist show where the Changs (elephants) paint both in abstract and realistic styles. Other entertainment includes the traditional elephant Thai massage, pick up sticks game, dart game, and a logging/lumber show.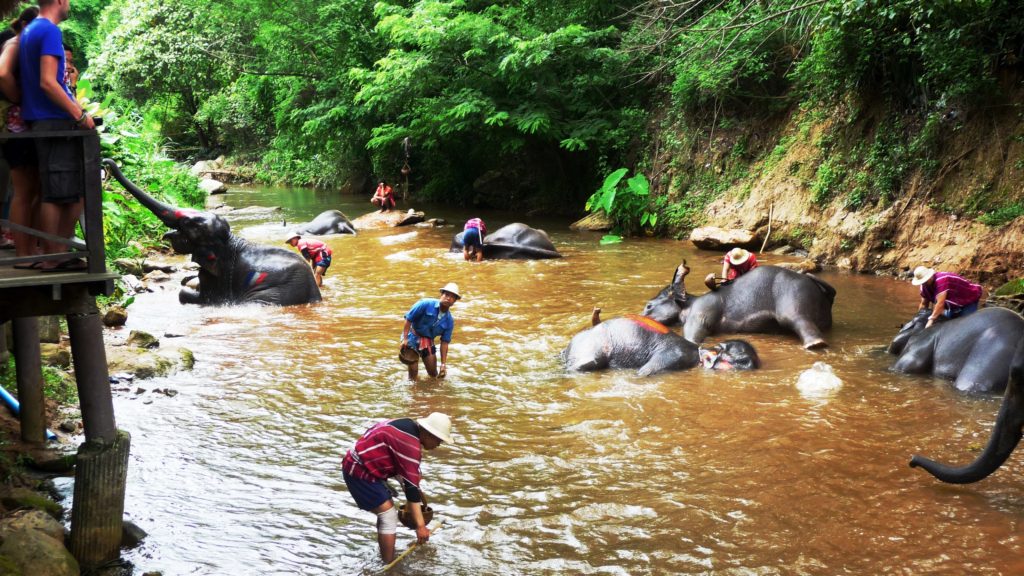 On my fun half day visit, I was able to watch the elephants being bathed in the river that cuts through the camp. A short elephant ride up the side of the mountain and a short bamboo rafting experience were also a highlight of the day out.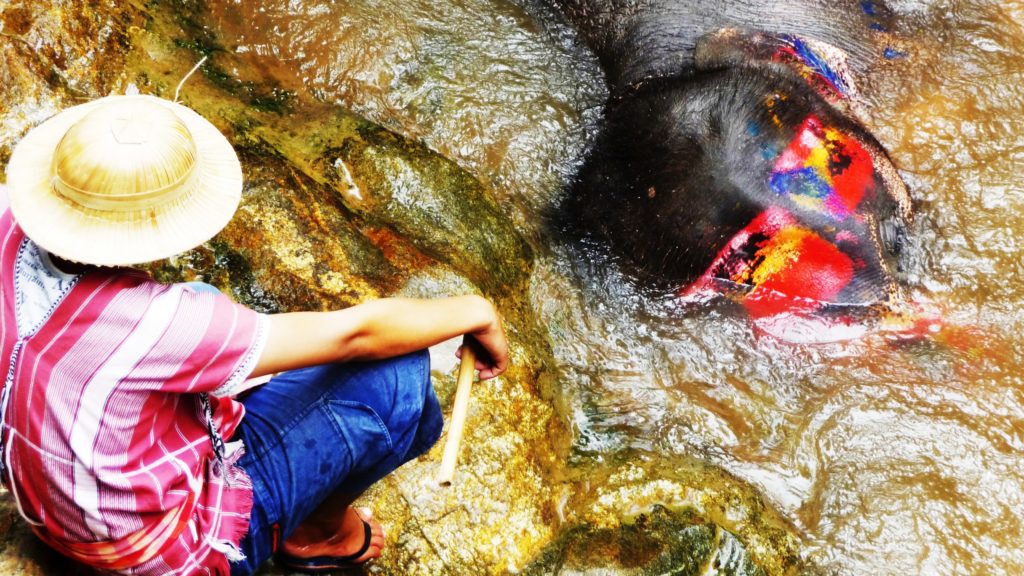 One of the best parts of the Mae Sa elephant training camp is watching the mahout – the carer of the animal. A mahout traditionally partners with the elephant for life; training, feeding and caring for them.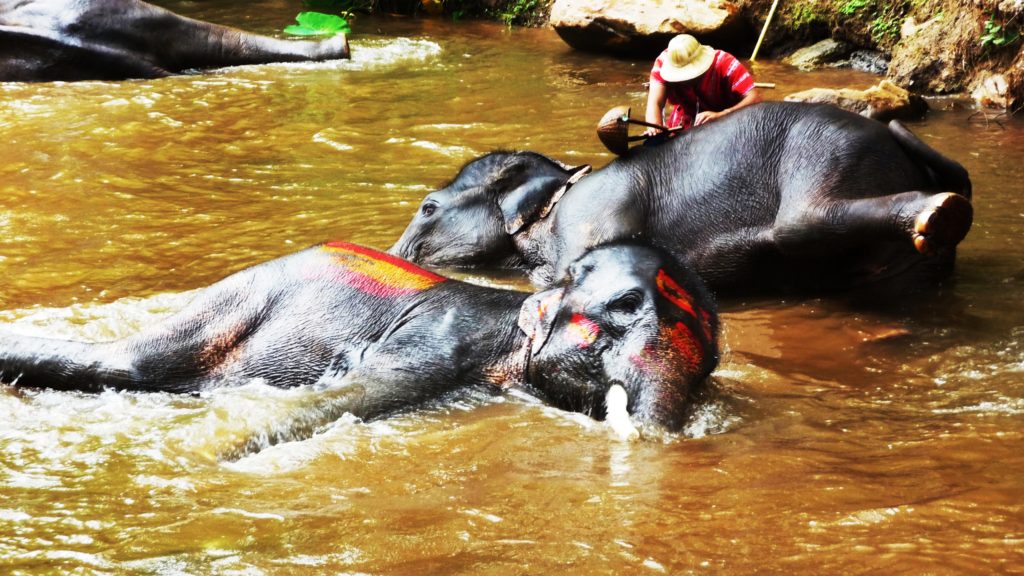 The Mae Aa elephant camp is about 20 minutes northwest of Chiang Mai west of Mae Rim. The Mae Sa elephant camp price or Mae Sa elephant camp entrance fee is included on any tour based out of Chiang Mai.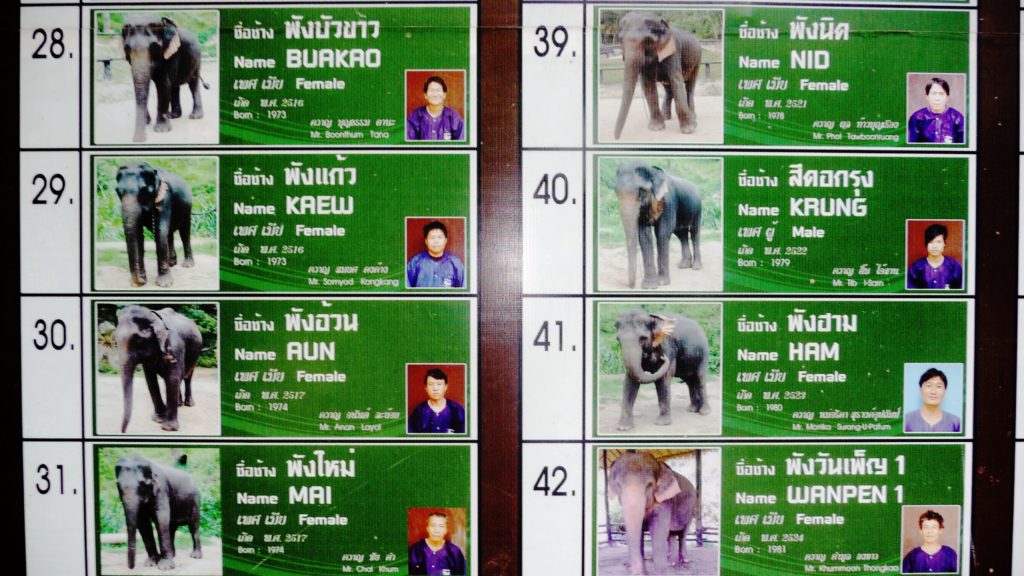 While in the area be sure to visit the Mae Sa Waterfall, Queen Sirikit Botanic Garden, and the Siam Insect Zoo.
These three attractions are all within ten to fifteen minutes drive from Mae Sa Elephant Camp. Please leave any comments or questions below regarding my Maesa elephant camp review.
Would I visit here again?
Yes. I live about an hour away by car and will be sure to come here when friends or family are visiting. Not recommend in the rainy season May to October.