Ao Nang Beach is a popular seaside tourist destination on the Thai mainland just over half way from Phuket to Krabi by road. With a large local Muslim population, you will find most restaurants offer traditional Thai cuisine plus popular Indian dishes.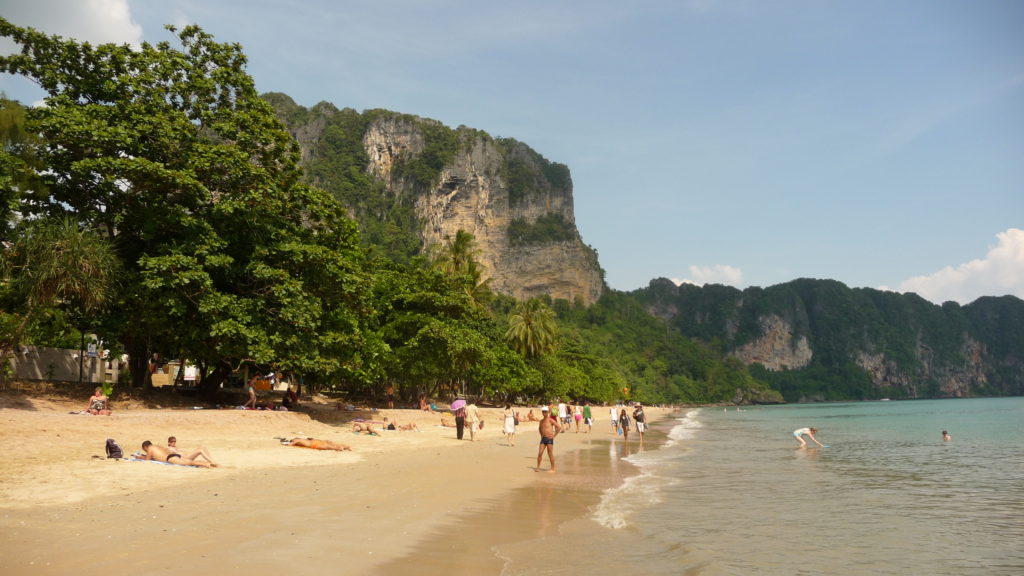 It is well renowned for its scenic bay and white sandy beaches that stretch to the base of a prominent limestone range. Along the last 500 meters of the beach, you will find many beach massage huts and a few reasonable priced beach view restaurants.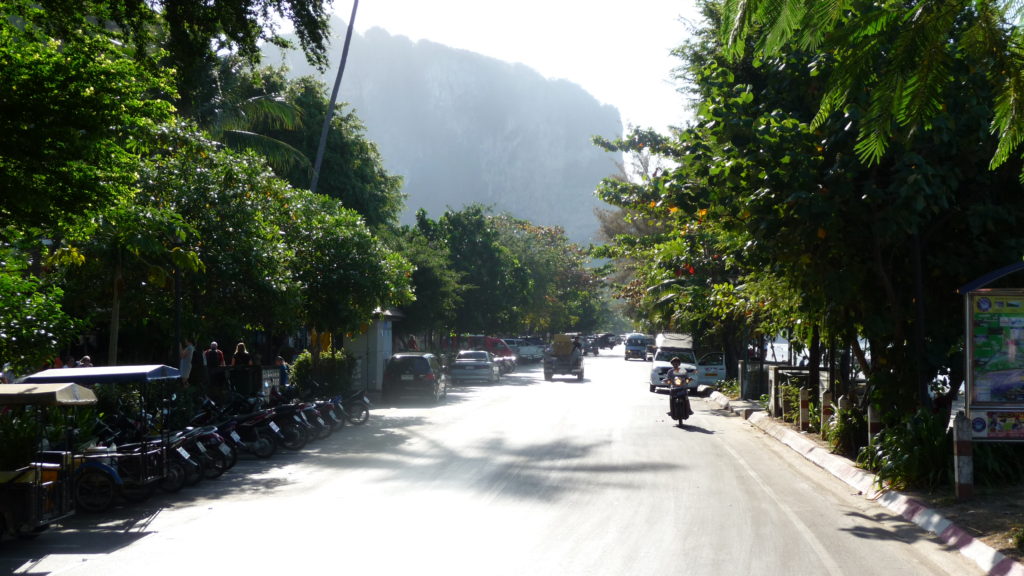 Not only is accommodation available along the main beach road but you will also find other facilities such as diving shops, canoes for hire, small restaurants and boats for rent.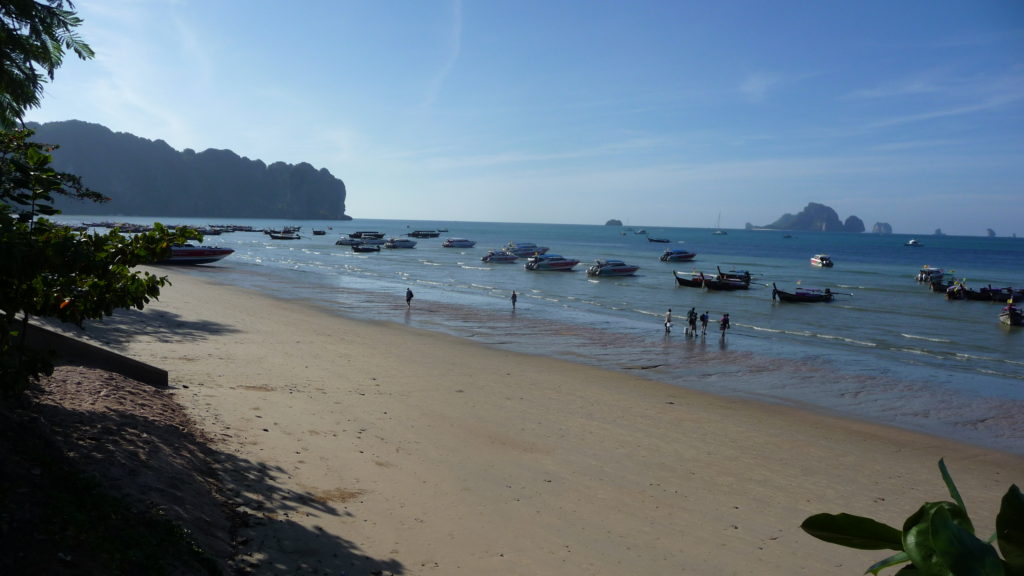 Ao Nang is a great place to visit many of the small islands with affordable boat hire rates. Longtail and speedboats leave either from Ao Nang near beach road or from Nopparat Thara Pier, which is only a ten-minute vehicle ride from Ao Nang Beach.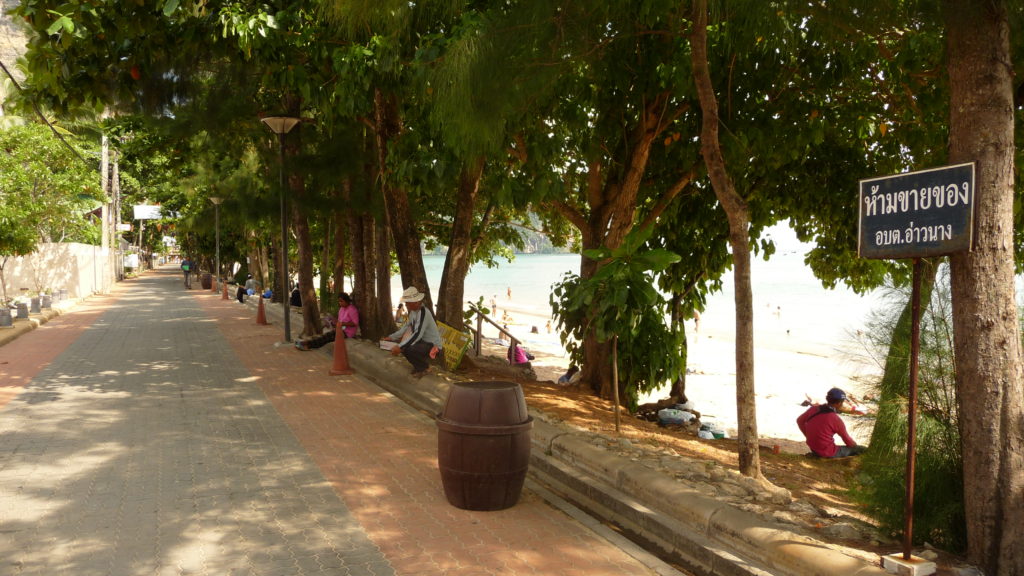 Islands and Beaches close by including Poda Island, Koh Phi Phi, the picturesque Hong Islands, and Railay Beach.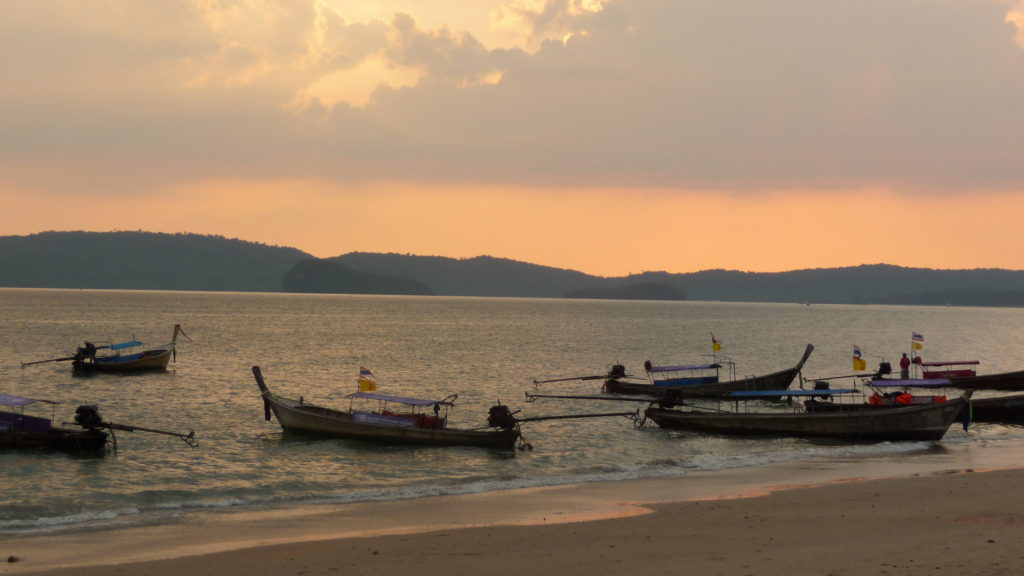 Ao Nang is only 30 minutes from Krabi International Airport and is a must visit. I visit here at least once a year. The Ao Nang to Phi Phi Ferry takes about one hour while traveling from Ao Nang to Railay Beach only takes 10 minutes by long-tail boat. I cannot stop thinking of going back here sooner than later.
Researching accommodation options for Ao Nang Beach using Google – in order of popularity – they are Ao Nang beach resort, Ao Nang cliff beach resort, Ao Nang cliff view resort, Ao Nang paradise, Ao Nang beach hotels, Ao Nang beach resort Krabi and the Ao Nang Princeville resort.