Also known as Sea Cave Canoeing Phuket, Sea Cave Canoe Krabi is available on its own plus it is usually an extra option when doing a day tour to the famous James Bond Island.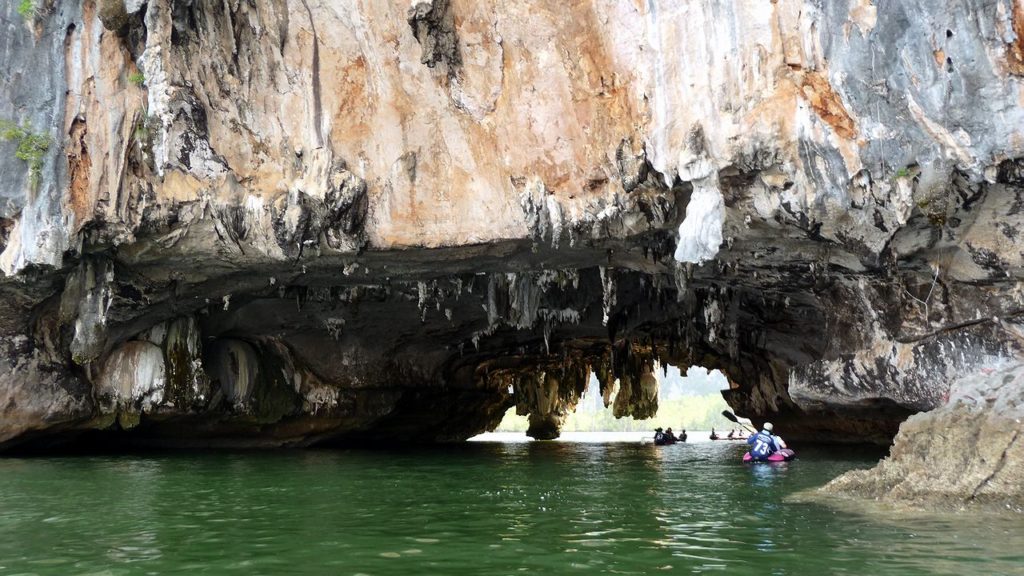 I decided on the James Bond Island option to visit the stunning area.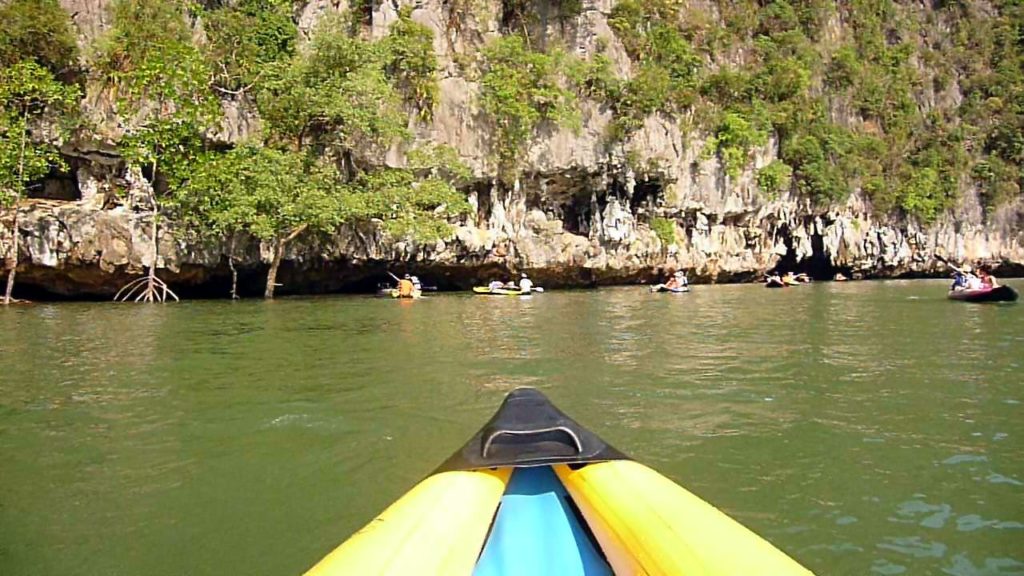 The caves are naturally formed from tidal movements over millennia.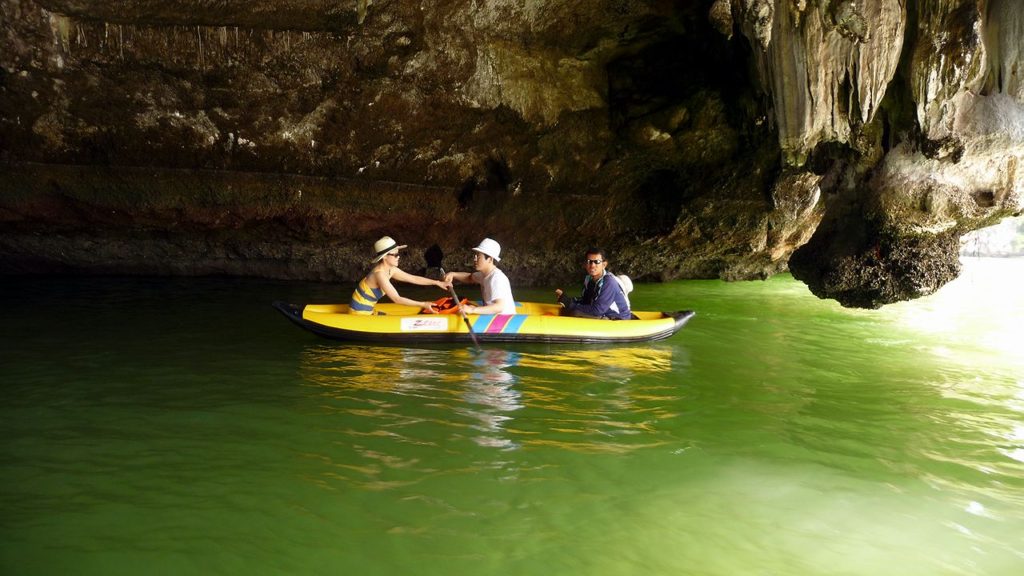 Softer limestone has eroded away to show multi-colored jagged cliffs and stalagmite style structures.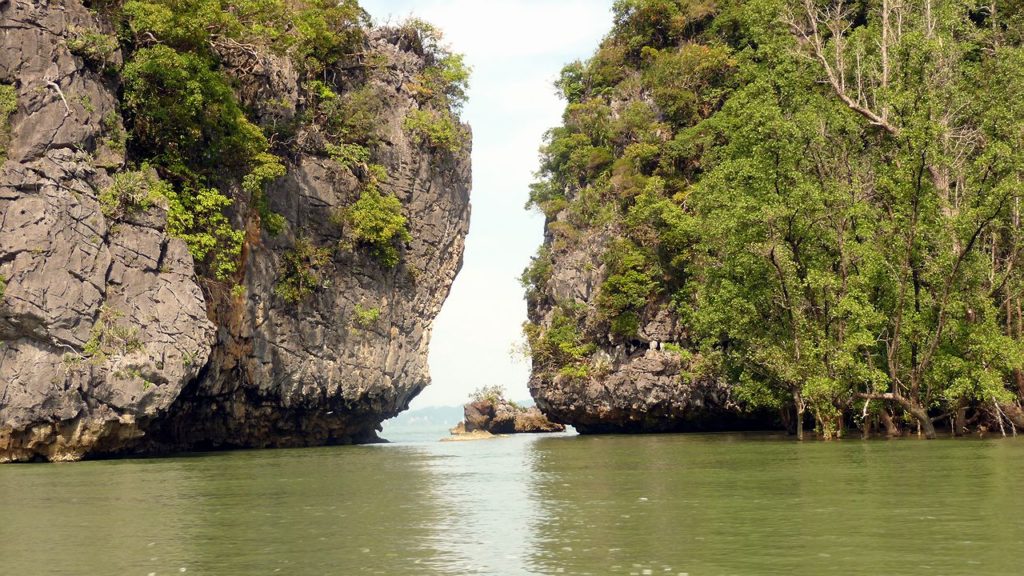 From the mother ship which is anchored close by is a sheltered area, you are given your life jacket and are provided with a tour guide.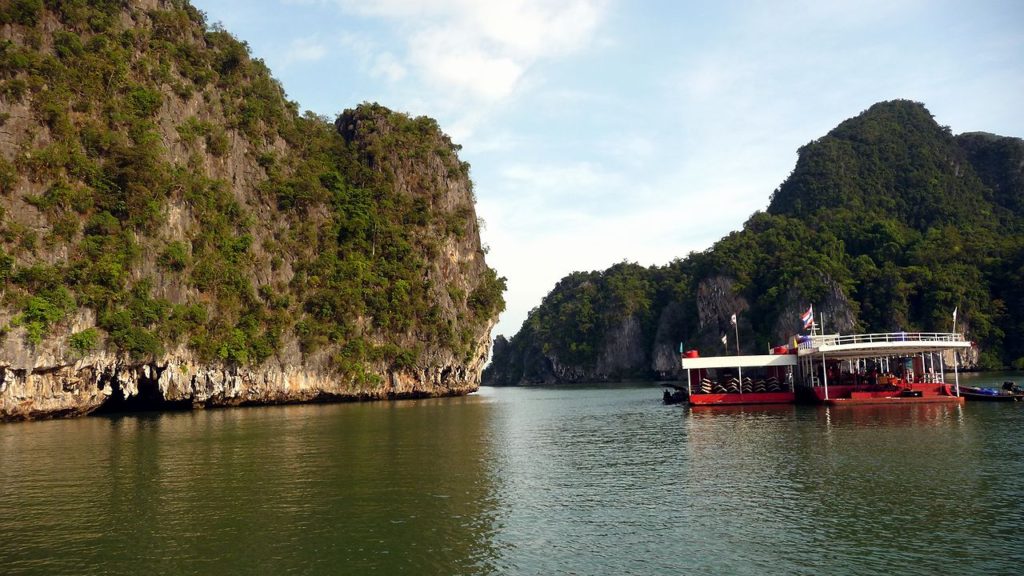 This guide actually does all the navigation and paddling allowing you to concentrate on some great photo viewing opportunities.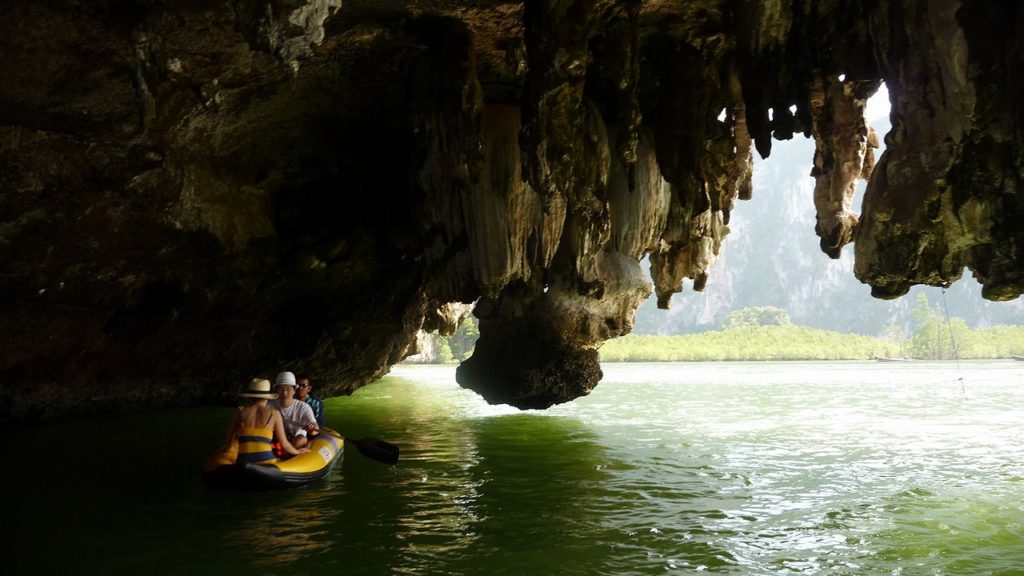 The canoeing experience lasts about an hour. After that, you can swim around the motherships and then relax on board. Please note that the sea cave canoe Phuket price can vary with demand so be sure to get the latest pricing at the travel shops. The Sea Cave Canoe Krabi tour is also known as Sea Cave Canoe Adventure Phuket, Sea Cave Canoe Phang Nga Bay and also, Sea Cave Canoe Thailand.
Would I visit again?
Yes. It would be a great day trip to take out friends and relatives who visit and want something more challenging.