Looking to visit temples in Chiang Mai?
Looking for what to do in Chiang Mai?
Looking to visit the famous Chiang Mai temple on the mountain?
With Chiang Mai being the old capital of northern Thailand, it actually has the most well-known temples that are easy to visit within close proximity of the old walled city. Actually, a massive 300 plus temples (Wats) surround the beautiful 700+ year-old city that is Chiang Mai.
As for Chiang Mai Temples Dress Code … No singlets or bikinis allowed.
[cmtoc_table_of_contents]
Wat Pra That Doi Suthep
From the west overlooking the city and international airport of Chiang Mai, this temple is one of Chiang Mai's main tourist attractions and definitely the most popular temple. Construction first started in 1383 with a road to the temple finally created in 1935.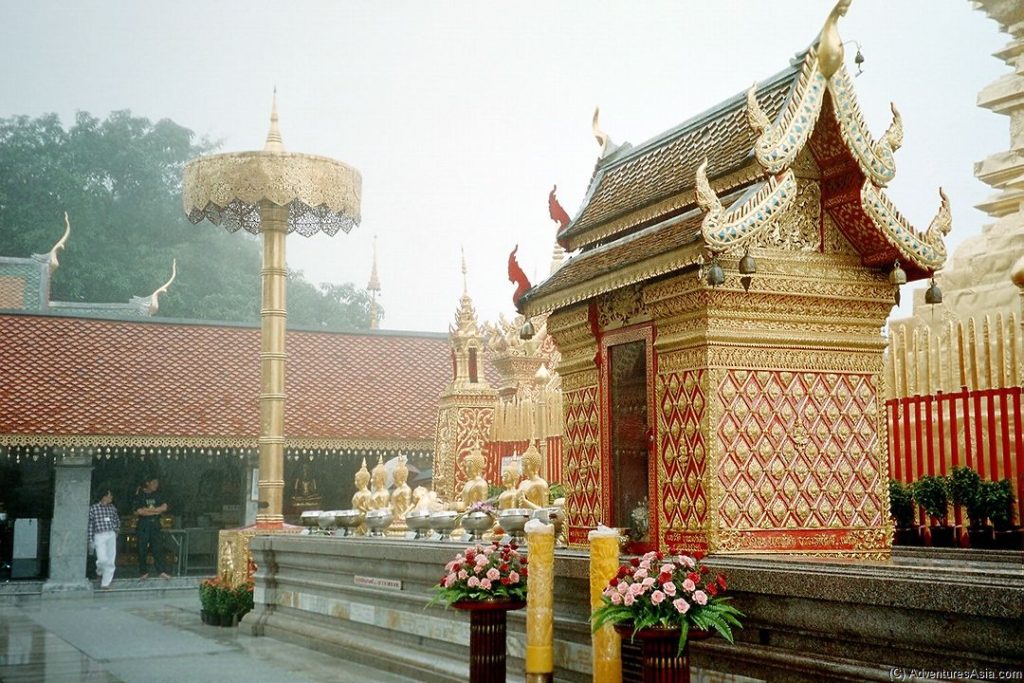 A winding 10km road up the mountain takes you to the bottom of the temple where you can either walk up the 309 narrow steps or for another small fee you can get a return air-conditioned elevator ride which I recommend at least going up with. At the base of the mountain, there is a small songthaew taxi service where you sit in the back of a pickup for the return trip to the temple. Behind this parking area, you will also find some lovely waterfalls. Over the new year period, private vehicle transport is not permitted on the mountain due to local Thai's wanting to visit the temple on new years family holidays.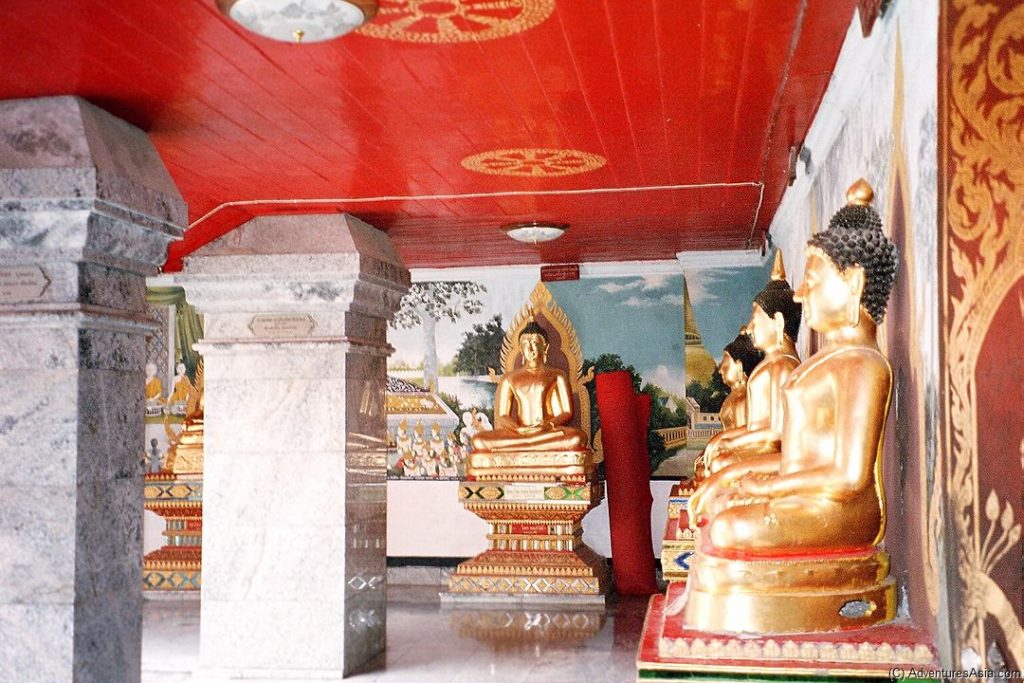 Wat Phra Singh
For Chiang Mai temples at night, Wat Phra Singh is a standout with its stunning lighting. Construction began in 1345 with its most recent renovation occurring in 2002. It is Chiang Mai's most revered religious Buddhist temple and one of the most beautiful. It is currently home to Phra Phutthasihing, the cities most sacred Chiang sean-style Buddha image.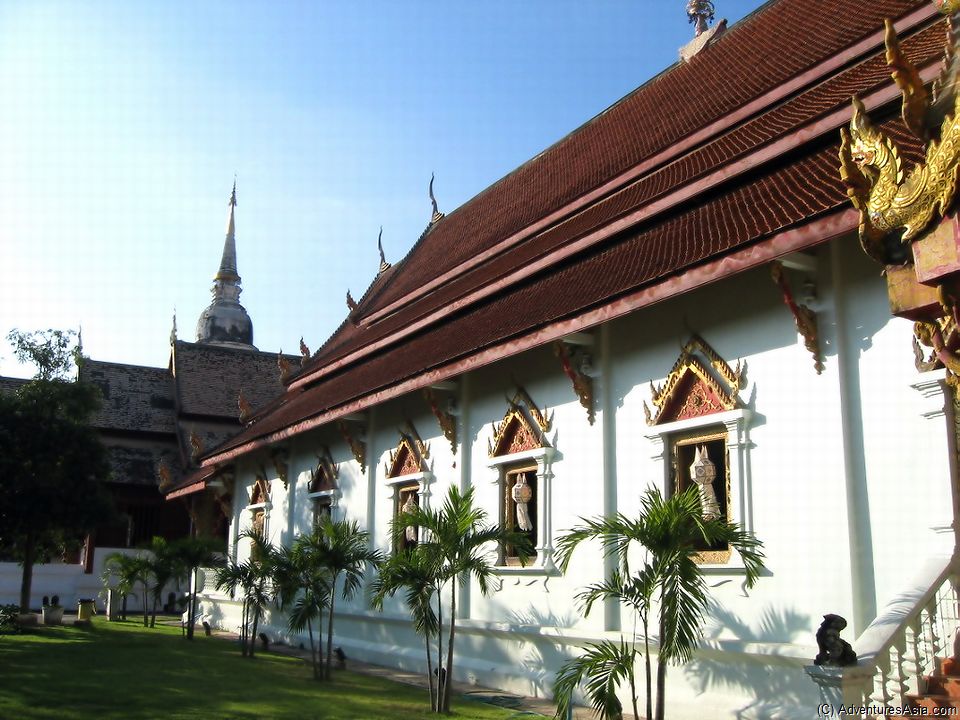 Wat Chedi Luang
This is my favorite Chiang Mai temple. The Ayutthaya colored stonework along with the large adorned elephants makes this one not to be missed. It is located close to the popular center of the old city. Construction began in the 14th-century but with an earthquake in 1545 toppling the top thirty meters, it has lost some of its grandeur.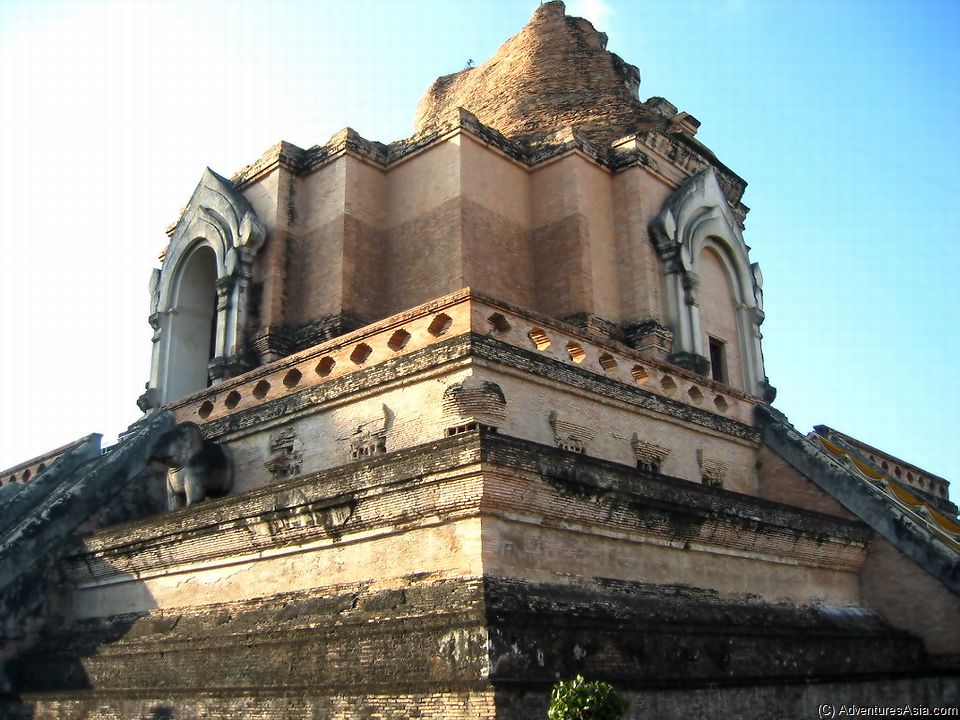 Wat Chiang Man
Founded way back in 1296, Wat Chiang Man was the first ever temple in Chiang Mai, that famously exhibits the Crystal Buddha plus important Buddhist images. The temple was established in the Lanna Kingdom by the founder of Chiang Mai, King Phaya Mengrai. Wat Chiang Man main areas are two modest-sized meditation halls adorned by a gold-topped chedi.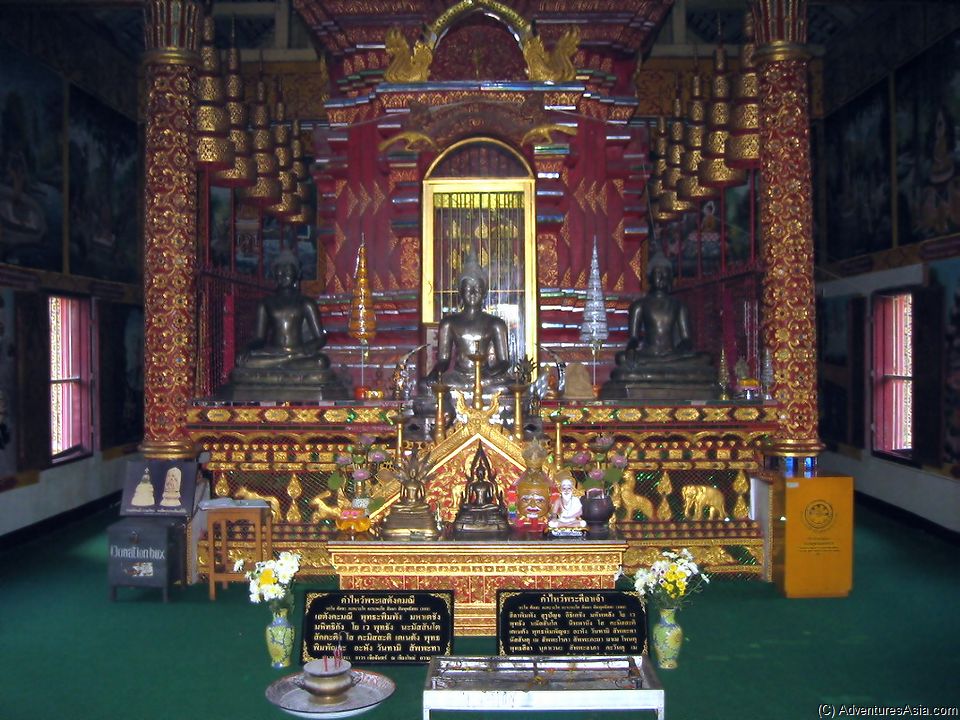 Wat Phra Chao Mengrai
Wat Phra Chao Mengrai was once a monastery within old Chiang Mai city that dated back to King Mengrai who lived between 1259 and 1317. During a procession through the city to the original location for where the temple was to be constructed, the carriage carrying a large Buddha broke down. The King decided then and there to build Wat Phra Chao Mengrai on this auspicious location.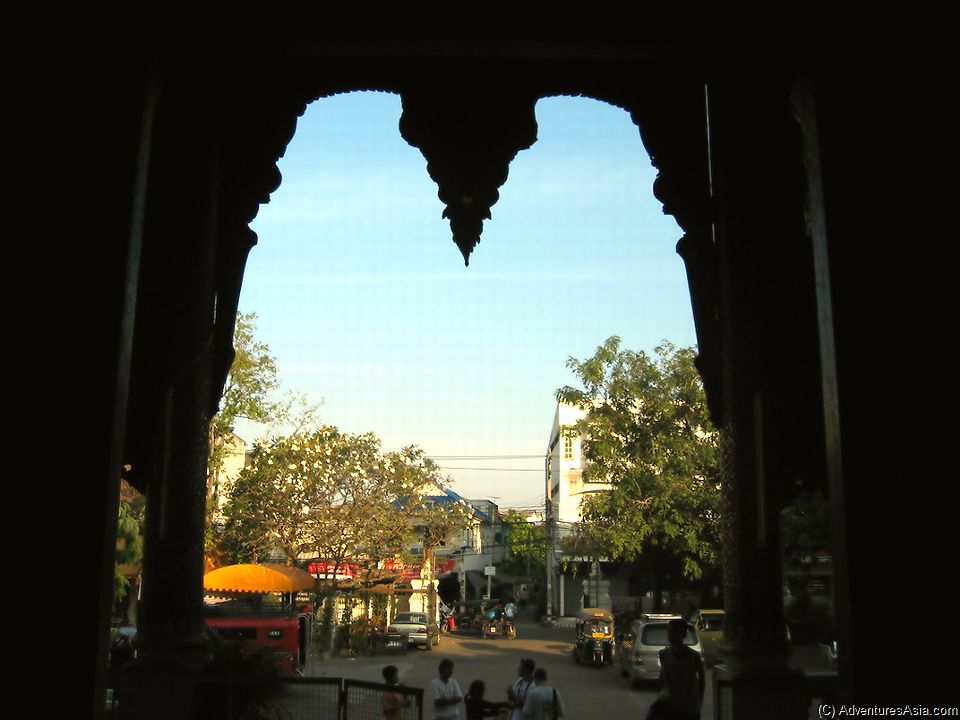 Wat Muen Ngoen Kong
Located south of Wat Phra Singh, this temple is known for a large gold leaf adorned reclining Buddha. The stunning temple contains multiple small Lanna style buildings crowned by a Chedi or Stupa. Muen Ngoen Kong translates to 'millionaire or riches' and was also built by King Mengrai.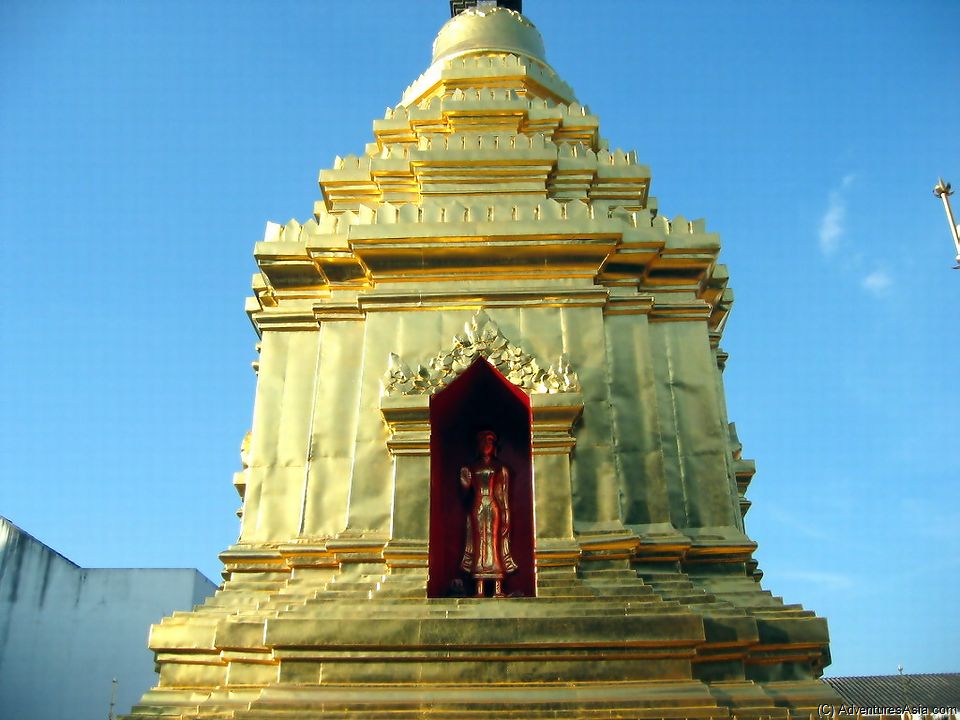 Wat Pa Pao
This Shan style temple is located just out of the old city walls. It was established in 1883 by the Burmese Shan people during the period of King Inthawichayanon. If you are templed out from visiting so many Lanna style temples, this Burmese Shan style Wat is a welcome addition to the stunning collection of active temples Chiang Mai offers.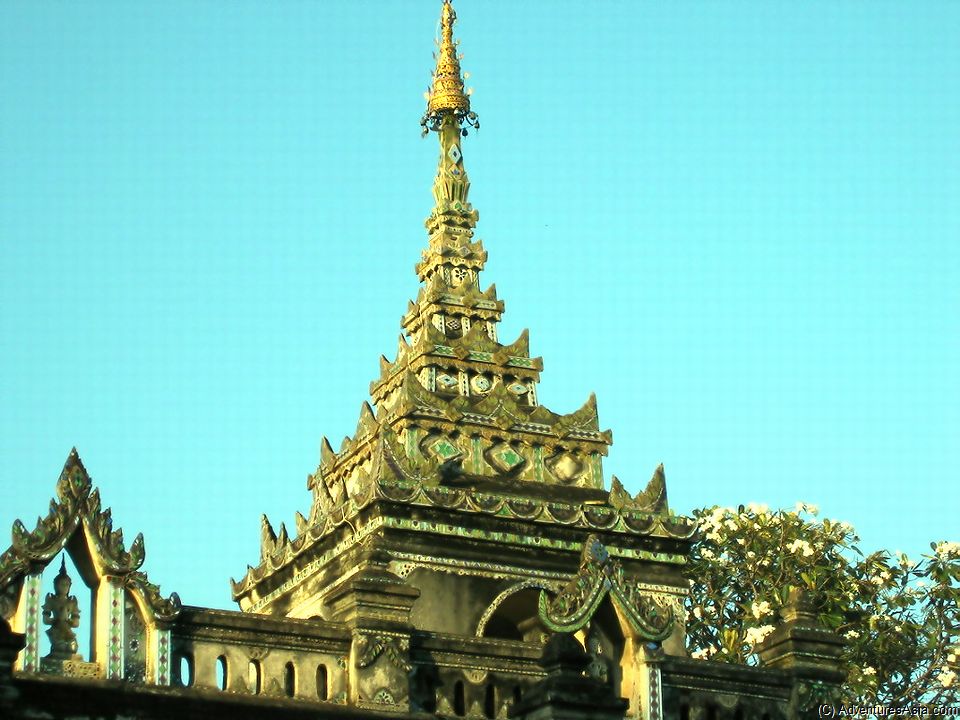 Would I visit again?
Since I drive paste some of these temples each week, probably not. If I was showing friends and family around, then no doubt I would take them to explore Wat Chedi Luang, Wat Phra Singh, and Wat Phr That Doi Suthep – The Temple on the Mountain.
Chiang Mai Temples Map
Expanded Slideshow