The Four Island Tour Krabi has to be my favorite day tour so far on my many travels around Thailand.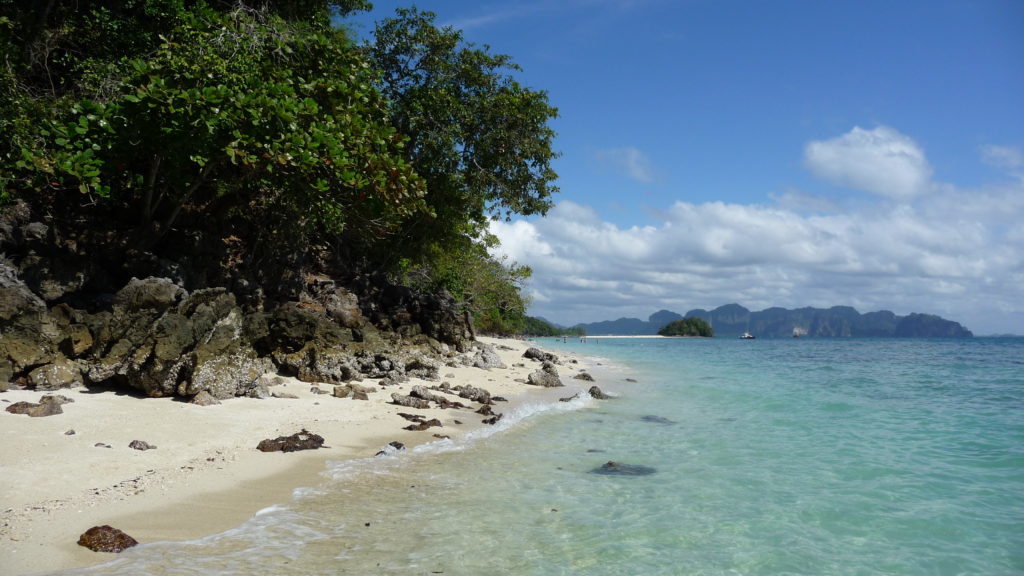 Being a water-based tour, it is best if you have favorable weather, mainly no swell. Sunny skies would also be a bonus.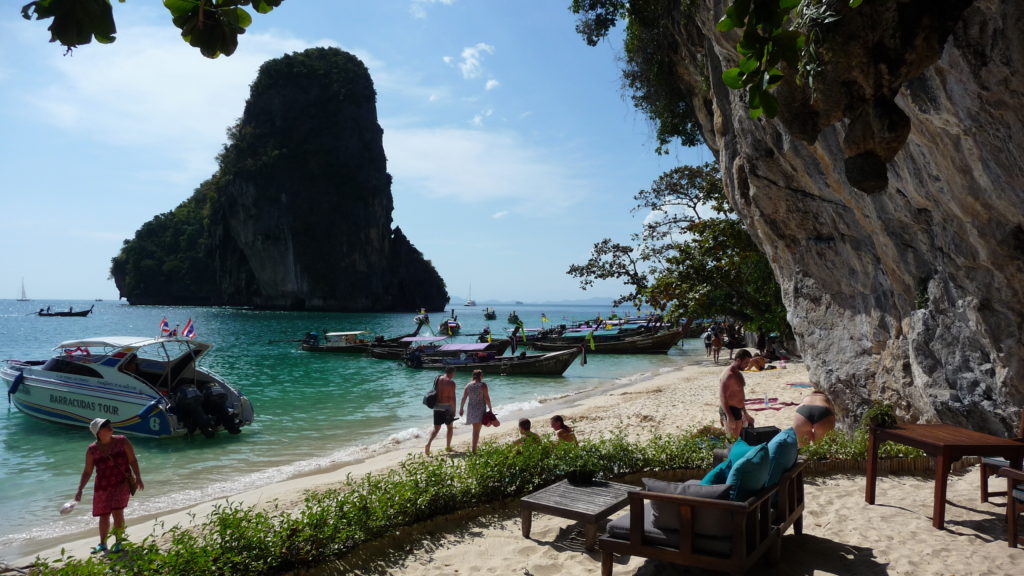 First stop is Tup Island, which has a sandbank connecting one island to another. Be sure not to get stuck crossing the sandbar as the tide rises.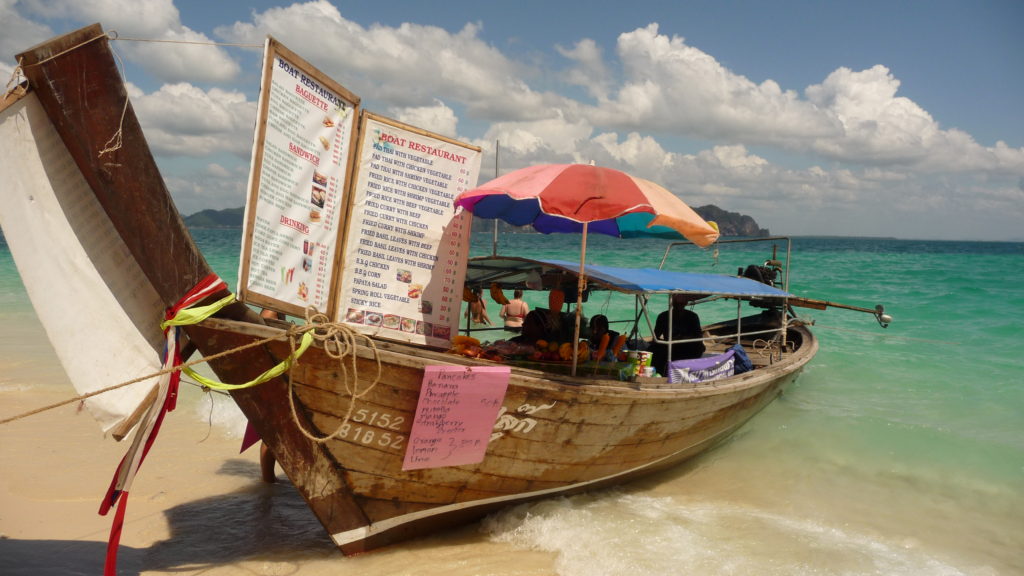 Passing by Chicken Island, yes the island does look like Chicken, you are taken to Poda Island for lunch. In the high season, expect the beach of the island to be full of day tour boats. Lunch depends on your tour company, but you can expect to see one or two restaurant boats which are long-tail boats with a Thai kitchen installed. Expect very cheap quality Thai based meals freshly cooked … A Great lunch option.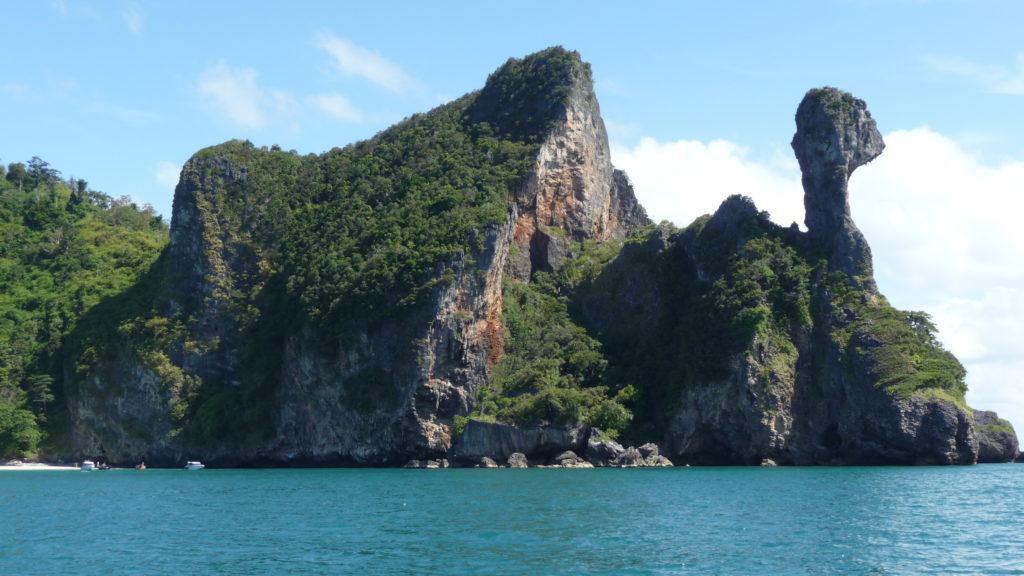 After lunch, expect to be anchored in a small bay for a snorkeling session.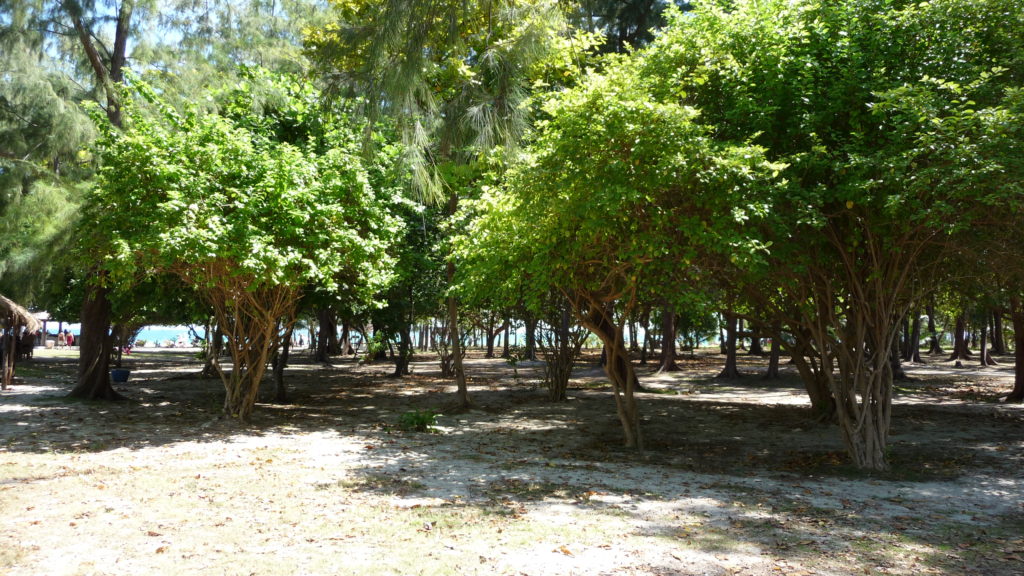 Finally, you will be taken to a magical religious cave at the end of a beautiful beach. Within the cave is a temple which is popular for local Thai people making offerings to Buddha. The cave and accompanying beach can also be accessed from the rear Railay Beach after a ten-minute walk.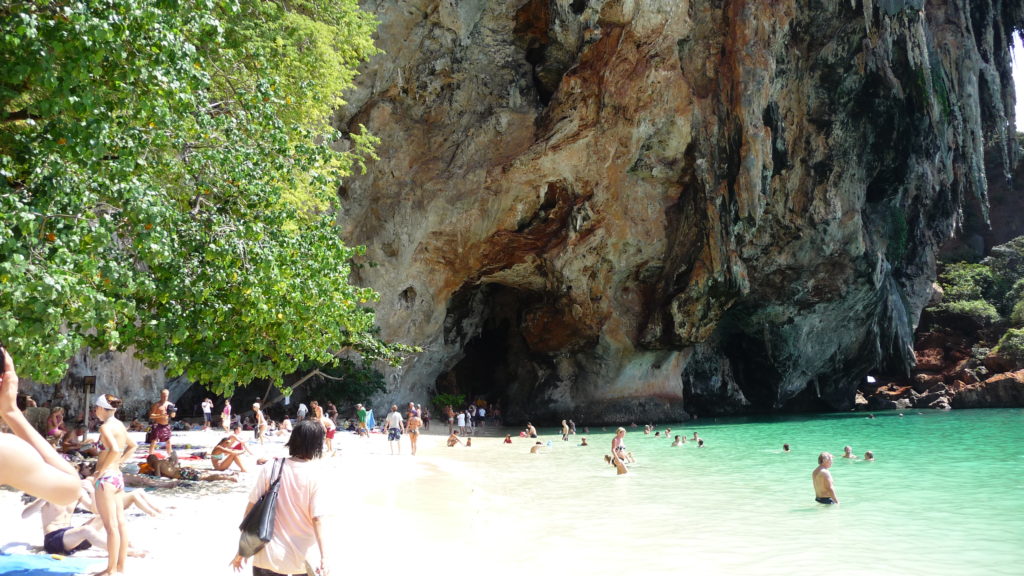 The stretch of beach which runs about 300 meters terminates at the cave. The caves rocky outcrop extends over the water by about 20 feet creating a shaded swimming area which is a blessing if the day is very hot.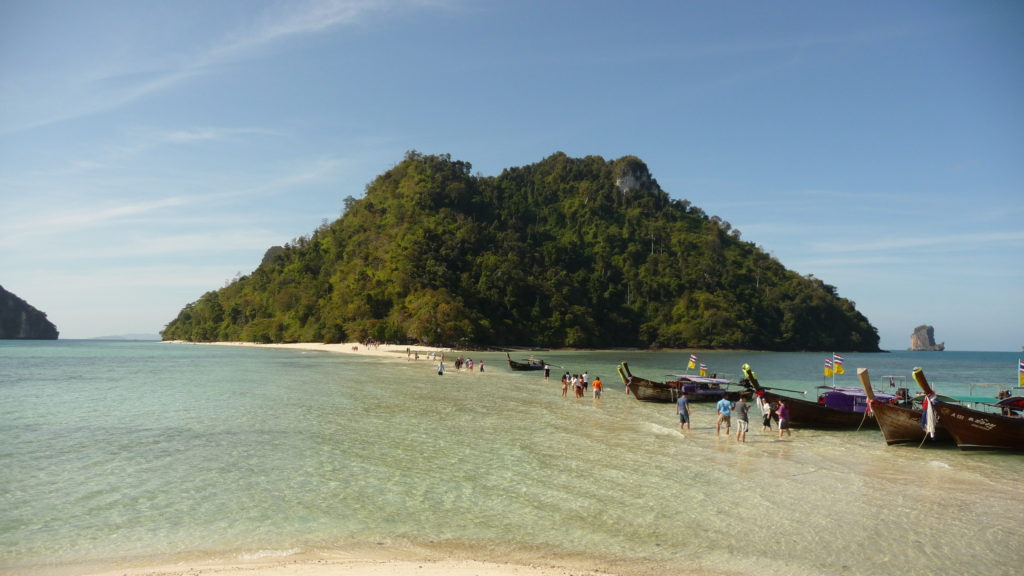 There is a restaurant right on the beach, but expect to pay high-end hotel prices for food and beverages. You can book the Four Island Tour Krabi from any of the tourist booking shops along the main beach road in Ao Nang or on Phuket island.
Would I do this tour again?
Yes, and only if there is no swell and the sun is shining. That made for the perfect tour on my first visit.