The Merlion is a mythical creature traced backed to the 11th century A.D. that has a fish body and the head of a lion. This Merlion Park statue is 8.6 meters high and weighs a staggering 70 tonnes. When a prince founded Temasek Island back in the eleven hundreds it was said that he saw a strange beast. He named the Island Singapura after he later identified the animal like a lion.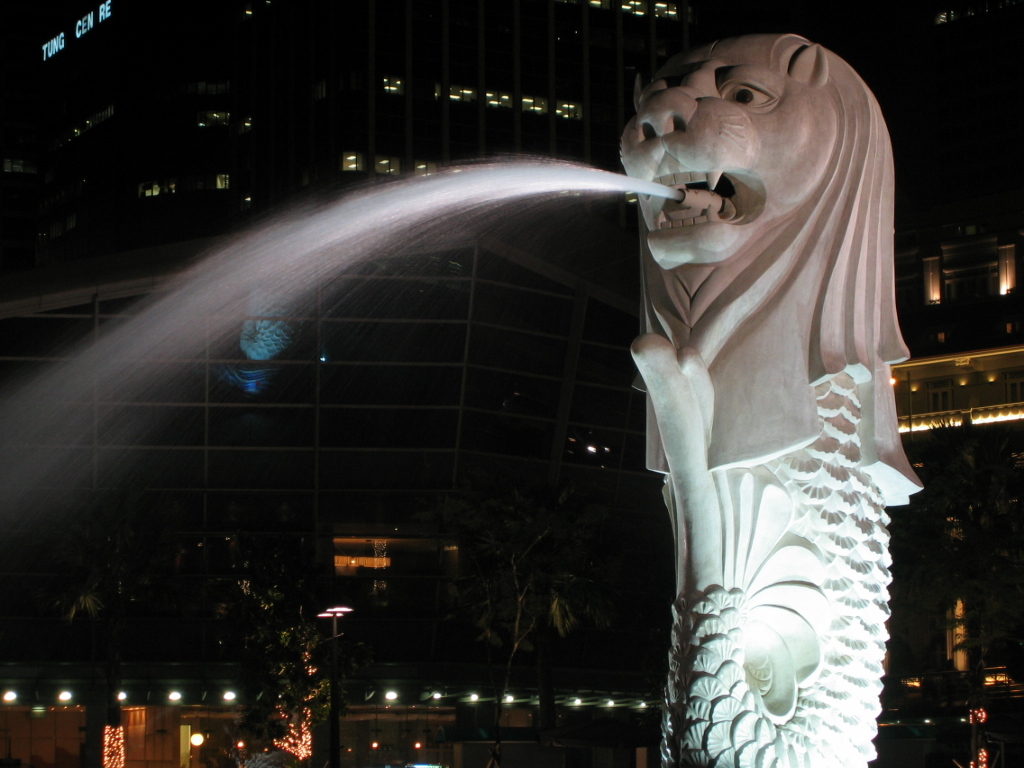 Merlion Park timings for the Light Show are currently Sunday to Thursday ( 8 PM & 9 PM) Friday & Saturday (8 PM, 9 PM, & 10 PM). The closest Merlion Park MRT station is Raffles Place EW14/NS26 and is under five minutes walking. Walking from Merlion Park to Singapore Flyer is only 20 minutes across mostly flat ground. Merlion Park later at night is the best time to see the Merlion Park light show.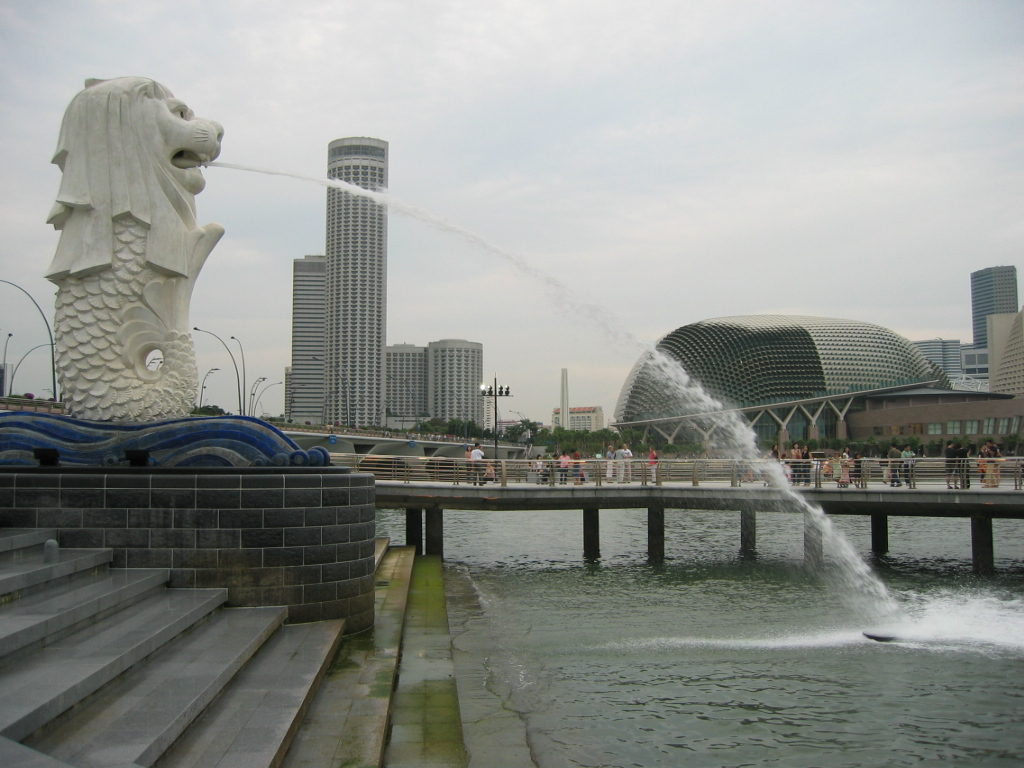 In late 1995 the park was restored to be a real focal point for visitors and locals day and night.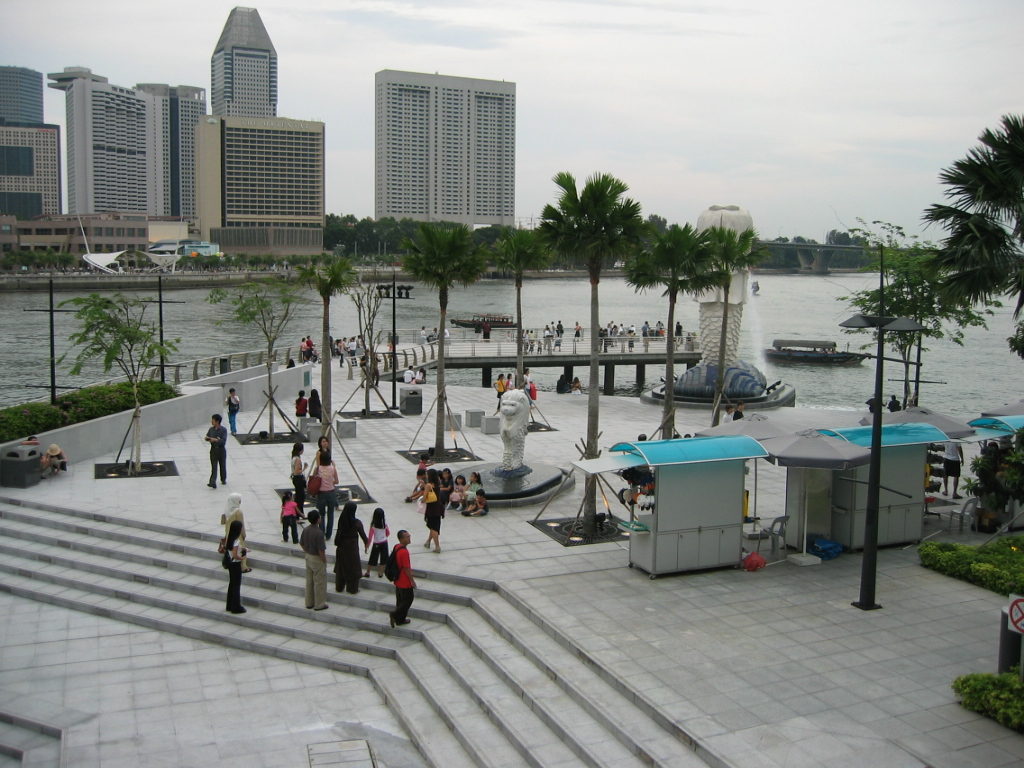 The park is now four times larger than the original park where the Merlion was based and has an area of 2500 square meters. The Merlion Park can be found near the One Fullerton and also the mouth of the Singapore River of which you can take boat cruises to view the Merlion and then up to Clarke and Boat Quays.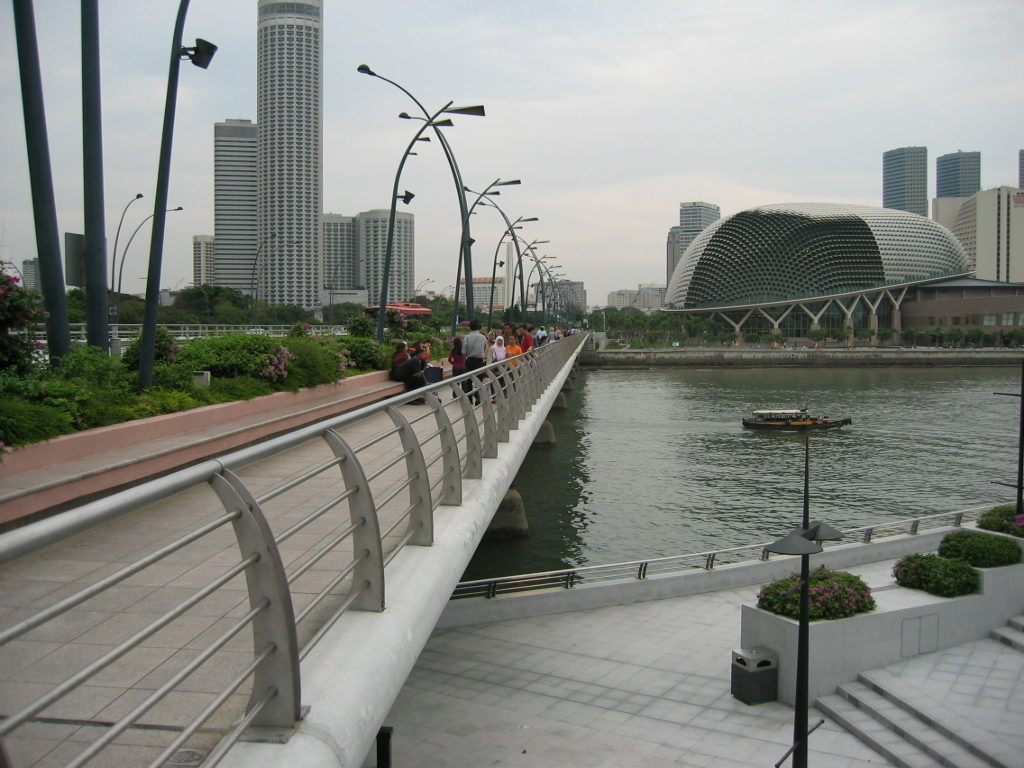 You can also view the Merlion from the 300 capacity viewing deck, as well as the stunning Theatres On The Bay. Need more Merlion? You can also visit another huge Merlion that lights up at sunset high up on Sentosa Island. I do hope you like my Merlion Park Singapore images. It was an enjoyable photo shoot.
Would I visit here again?
Yes. It is a great attraction to show family and friends who haven't visited the park before.